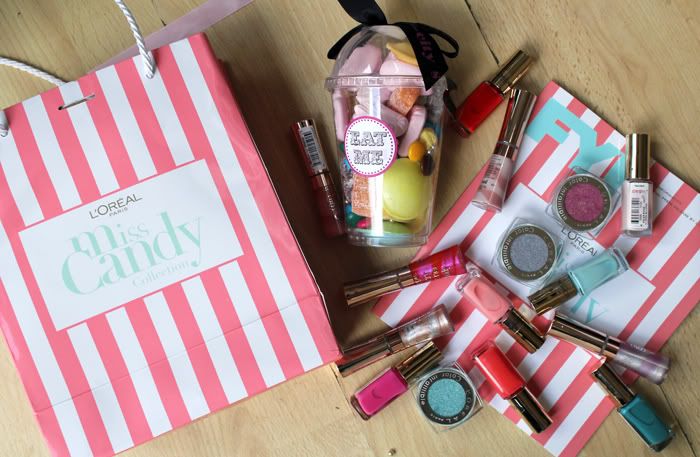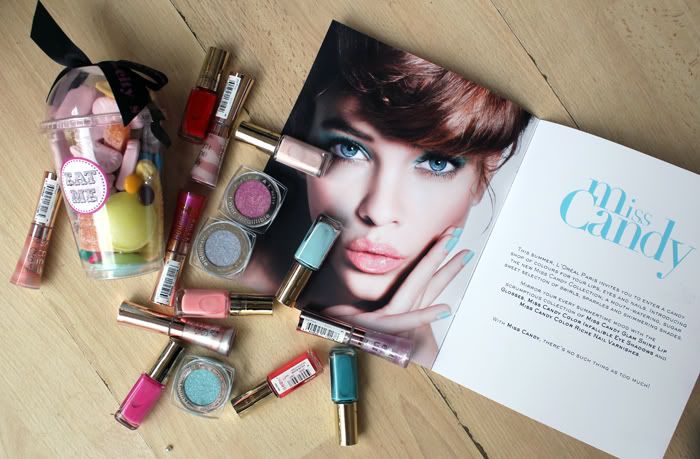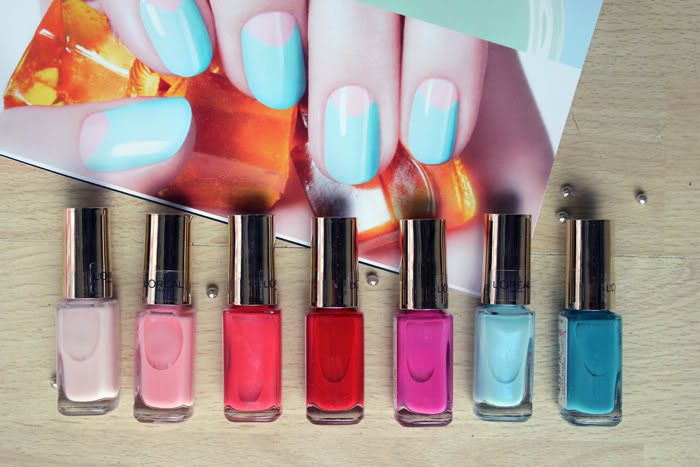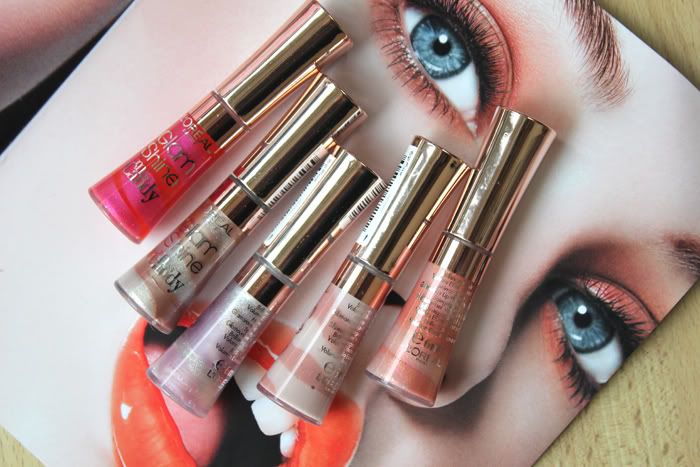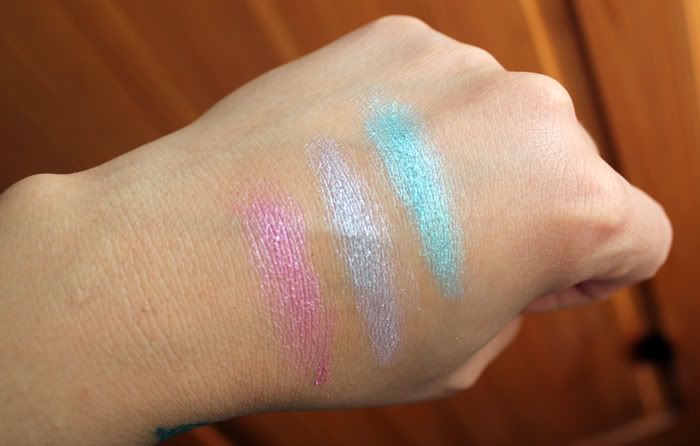 *
Hey dolls,
Recently a bag of goodies arrived on my doorstep, it turned out to be the new 'Miss Candy' collection by Loreal! An array of pastels in the form of lip-glosses, nail varnishes and eyeshadows…girlie heaven! (Plus a cup of sweeties!)
I love everything about the packaging and promotion of this collection, Im a big lover of pastels and of anything candy-related so I was excited to discover what this goodie bag contained. So here are my first impressions of these products,
Miss Candy Glam shine lipgloss
The first thing I noticed was that the lipgloss from the outside looks swirled and its so pretty and unique looking! The second thing I noticed when I went to apply it was that the heart-shaped doefoot-like applicator is very flimsy and just bends everywhere, I didnt like it atall! I wouldn't say its worth it because of the applicator but If you like a sheer and sparkly lipgloss and don't mind a bendy applicator you may like it!
Miss Candy Colour riche nail varnishes
I love the colour range and would probably wear all of these shades, These are my favourite thing from the collection, they are quite small but I actually like that because they would be easy to carry around, very compact. The BEST thing about these is the brush, its very wide and full, it covers the whole nail and makes it so easy to work with. Its not the best formula i've ever tried but you can get a good colour from 2 layers.
Miss candy Infallible eyeshadows
Now, Im not too mad on these, they are the type of semi-pigment semi-pressed eyeshadow. I dont wear colour on my eyes very often atall so these would go un-used in my collection =[ They give a decent colour payoff and have a metallic finish which is on-trend but I can imagine the staying power of these isn't amazing, I would defiantly say to use a base beforehand.
What do you think of this collection/what wold you most like to try?
Sammi xoxo