TOP – ZARA / SHORTS – ASOS / SHOES – ADIDAS / BAG – CHANEL / SUNNIES – CELINE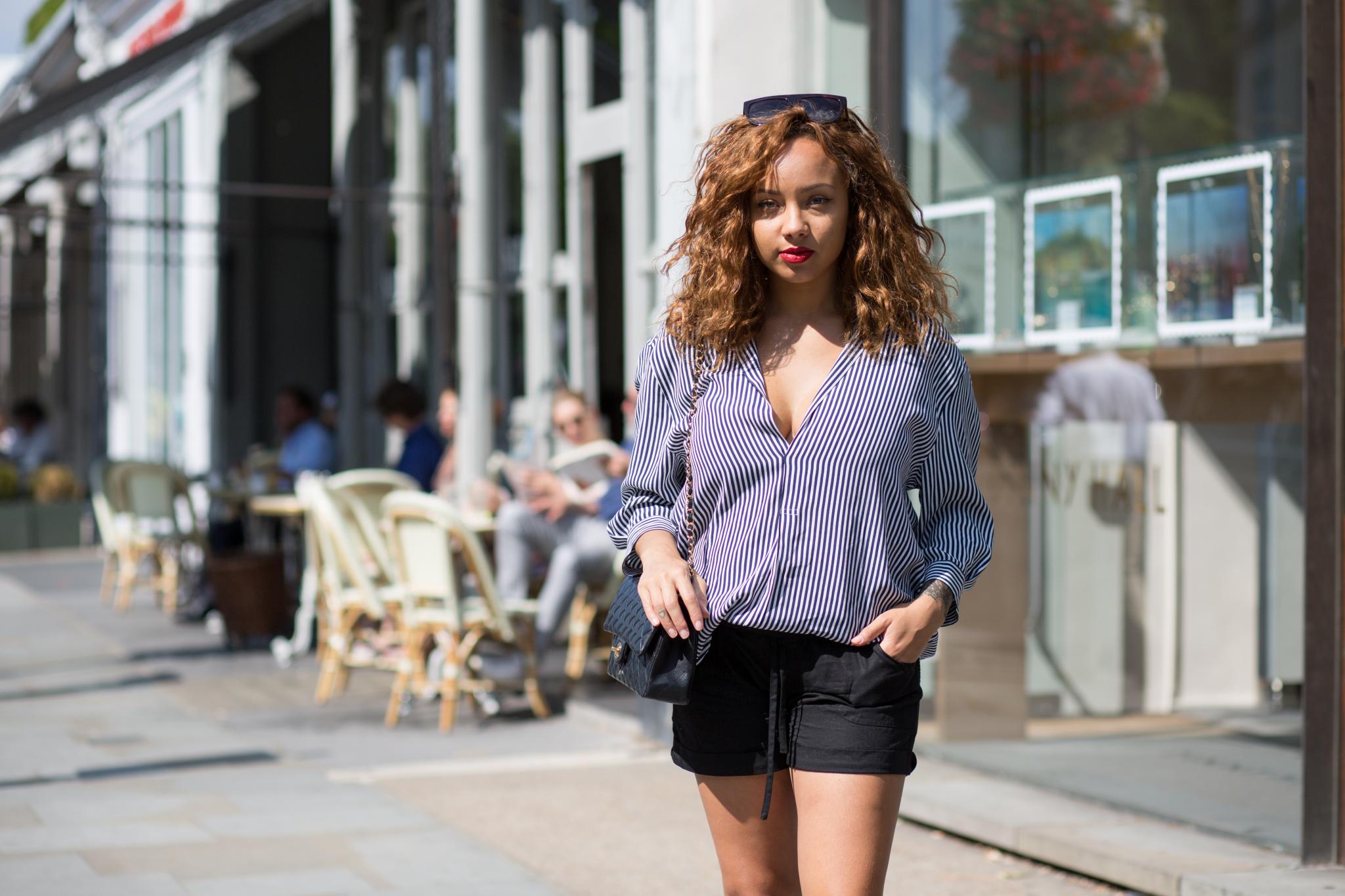 Down on westbourne grove I wanted to go for something practical, casual and something that still felt put-together enough for me to wear to run errands in on a hot London day in August.
Finding nice tops is becoming a struggle due to my growing belly as you seem to either have to choose from tent-like tops or skin tight vest tops – I'm not really partial to either!
I found this striped number in Zara and it's very comfy so I just paired it with some simple shorts and trainers, it was one of those days that are far too hot for you to go into too much detail with your outfit!
I'm sure this road will look very different over this weekend though and I'd wear something quite different for Carnival! I hope anyone going has a great time and (here is some early mum-ness coming out) be safe!
Sammi x
Photography – http://michaelatornaritis.com