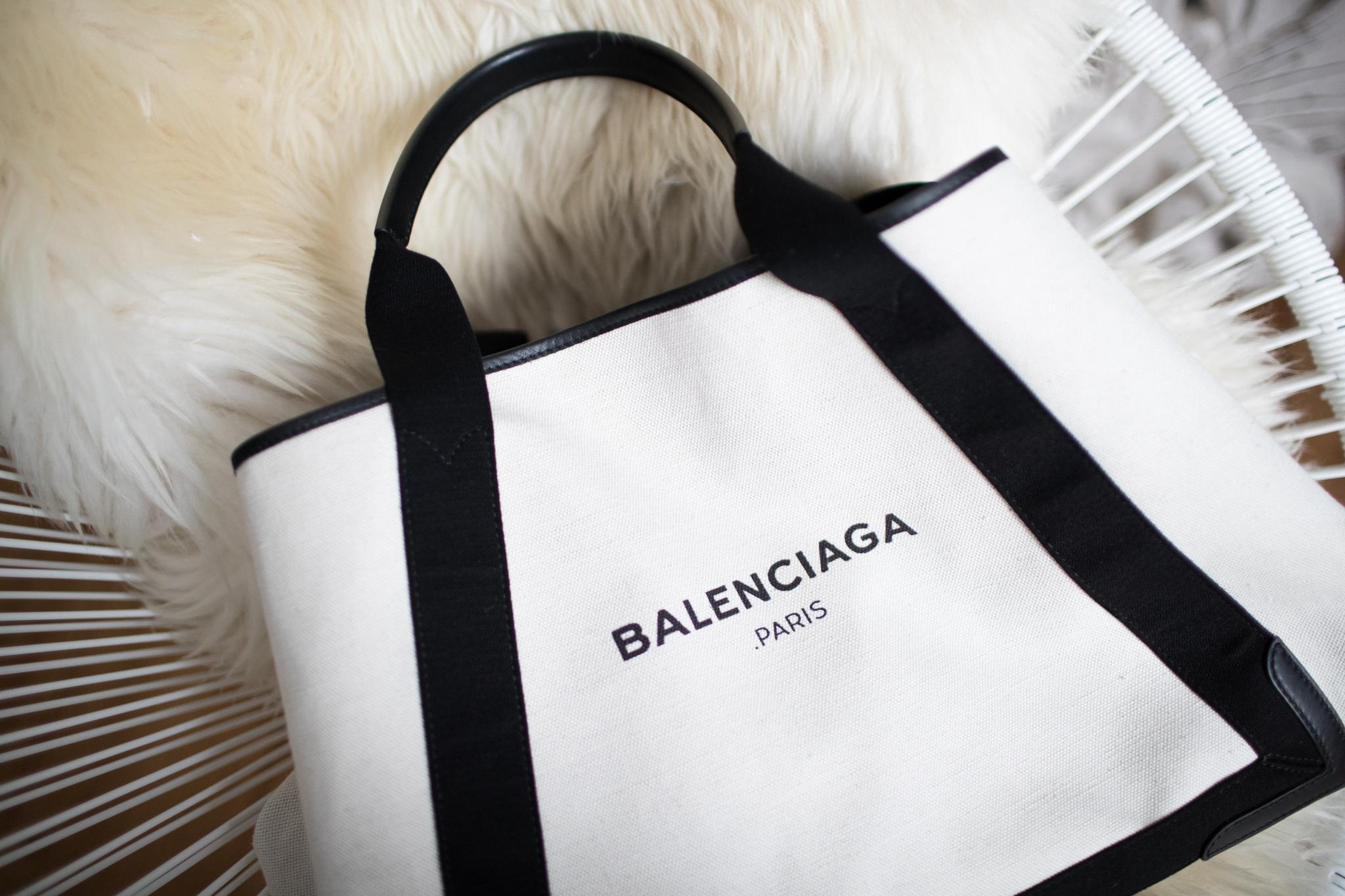 S H O P  T H E  B A L E N C I A G A
The newest addition to my bag collection is this beauty – The Balenciaga canvas tote.
I have been eyeing this bag for months, it would be such a perfect travel bag but I think it would also be an awesome day to day tote. Great for errand running and shopping. The quality is amazing, it feels like it will last me forever and what drew me to it is the simplicity of the design & structure. Obviously the colour (or lack there of) scheme is right up my alley and I have been a fan of Balenciaga for years (currently umming and arring over another of their bags too!).
I am SO happy I finally took the plunge and went for it, I purchased this from Vestiaire Collective – items are checked for authenticity before being sent to you so I feel safe shopping for designer goods on their website & it arrived in pristine condition. Highly recommend the service!
Sammi x