JUMPER DRESS – GESTUZ (Via. ASOS) / JACKET – KATE SPADE (Similar – ASOS) / SHOES – ZARA (Similar – ASOS) / BAG – CHLOE / GLASSES – ASOS (Similar)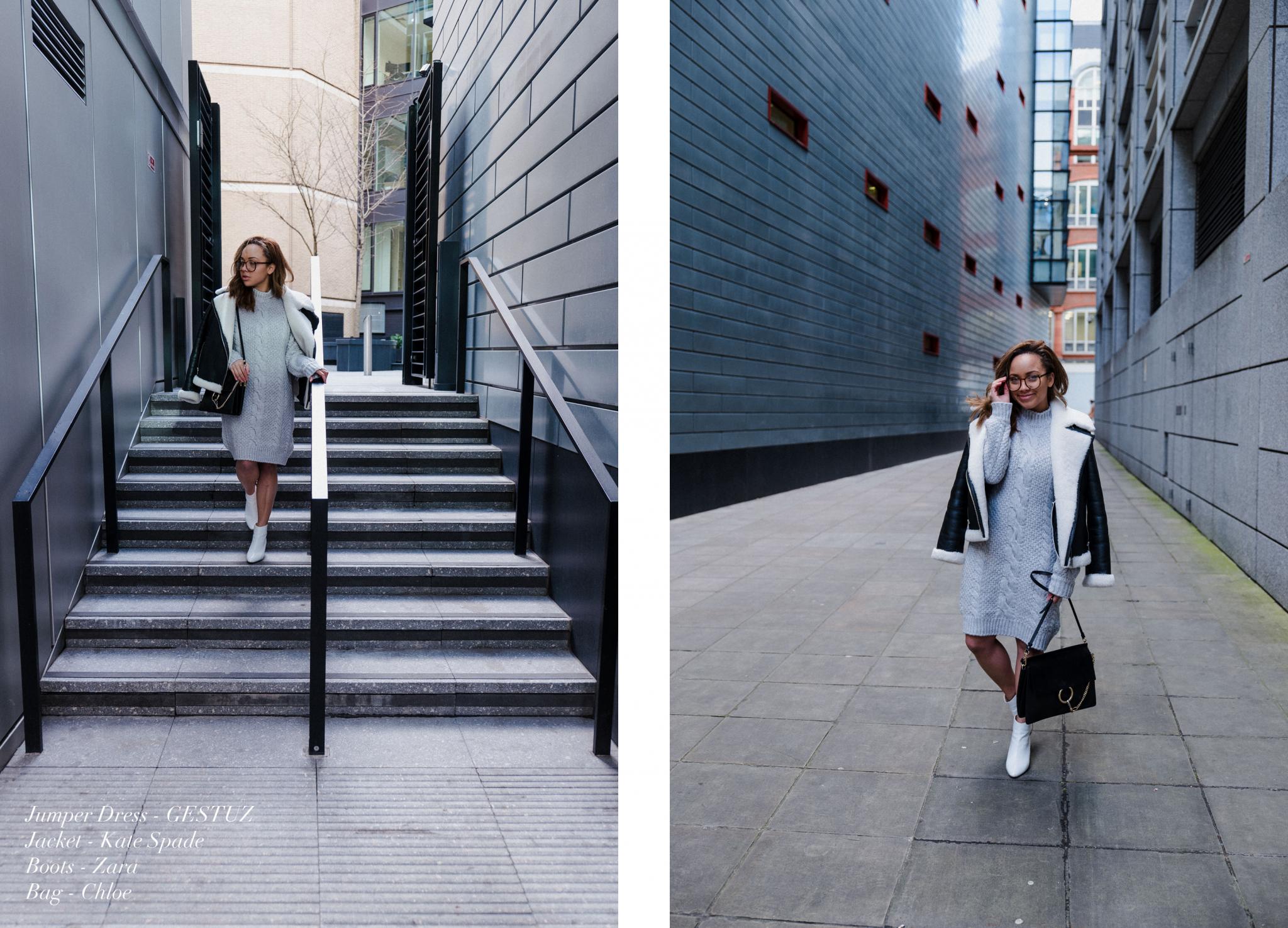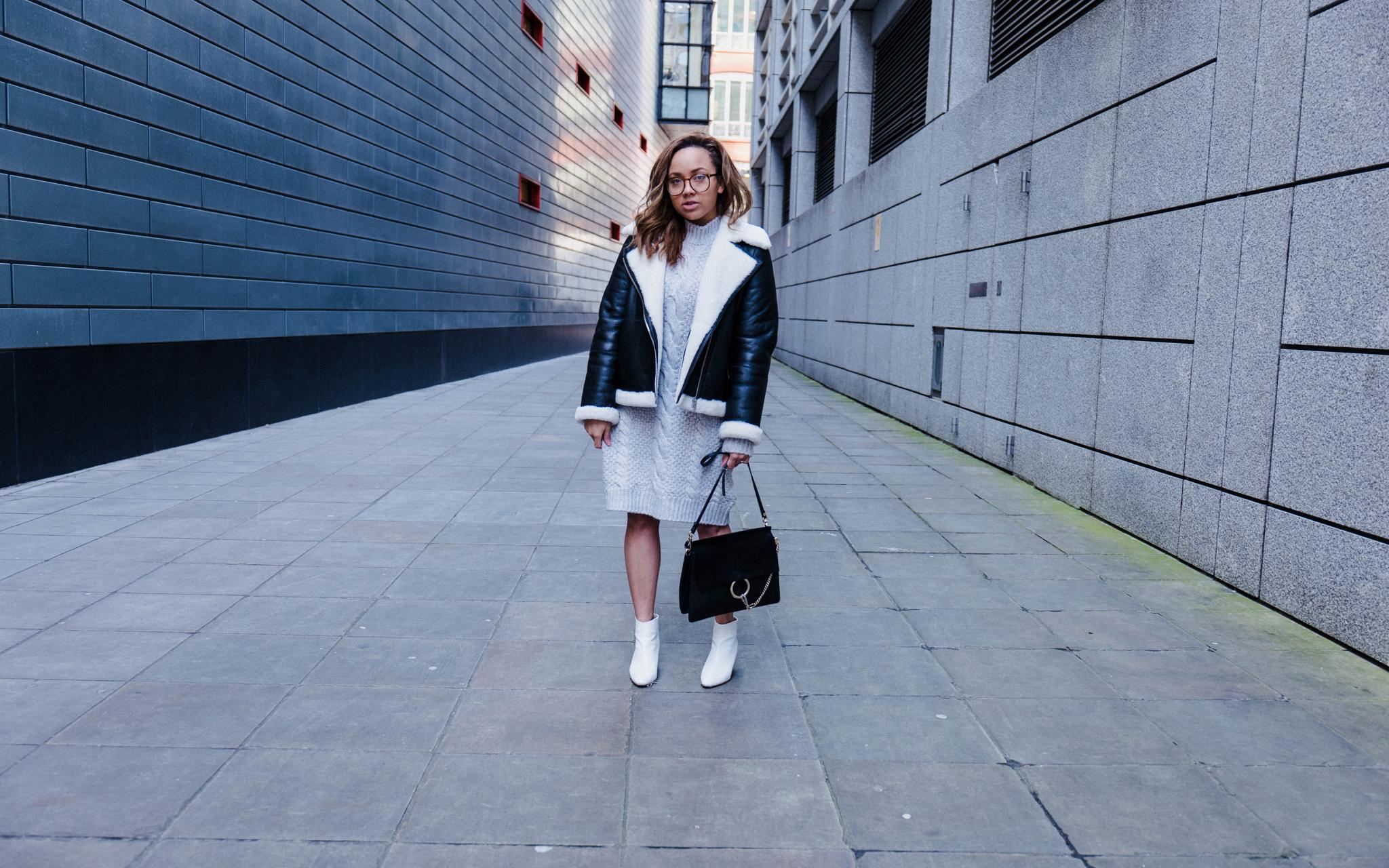 I never thought I would be this person but I am definitely a total workaholic, it feels SO good to be back after having had my baby (She's 4 weeks today).
I have been itching to get dressed up and to get out there to take some snaps and so this is the first of my 'i've returned' looks!
I think I will write a post about how it's been since having her and how the early days of motherhood have been for me (If you're interested?)
but for now I wanted to pop back to say hello and apologies for the gap in content.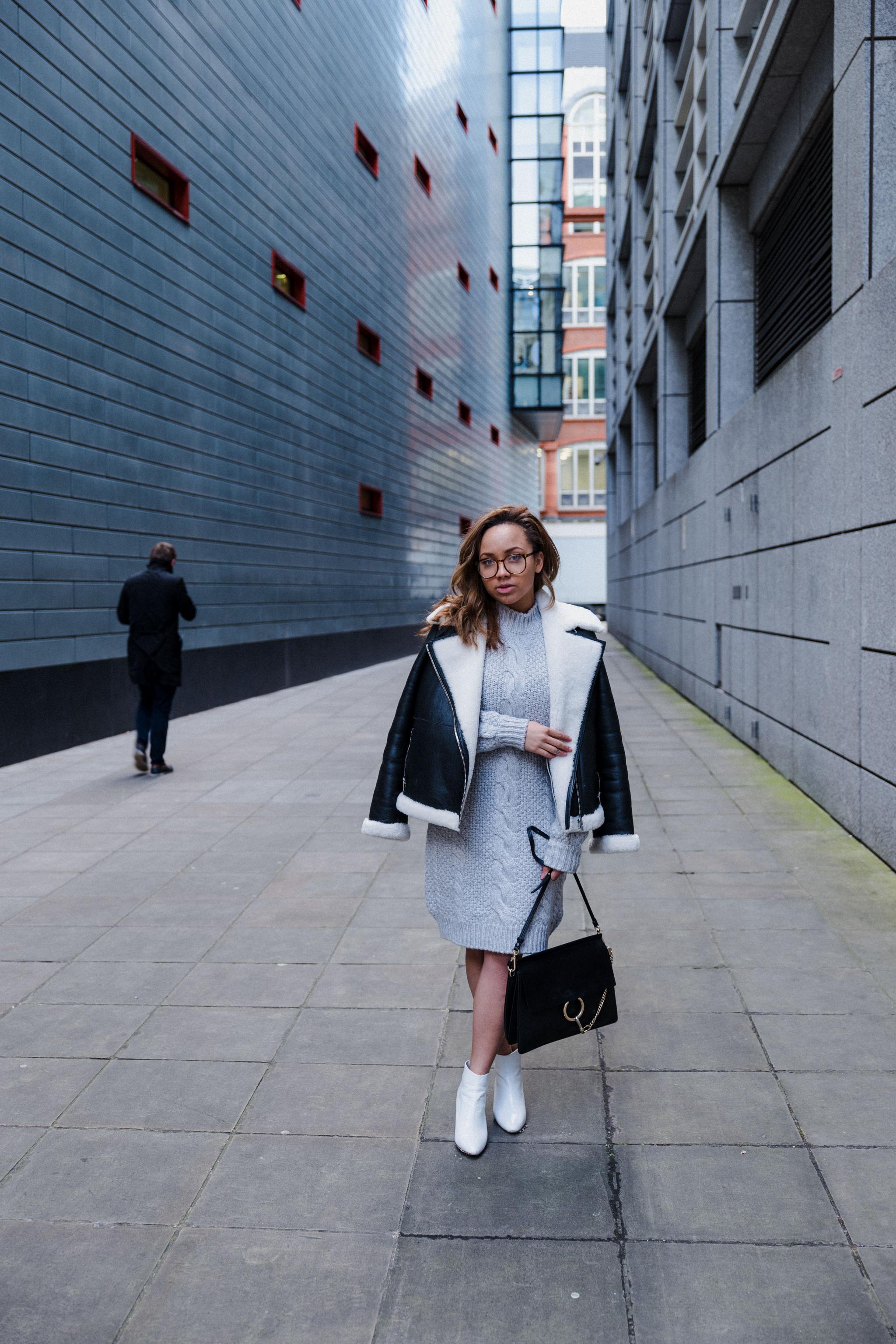 S H O P  T H E  P O S T
I had this Kate spade jacket during my pregnancy and I couldn't wait to be able to wear it post-baby – It is SO comfy and the quality is top notch. I can't find it online but i've tried to link some alternatives. This Jumper-dress is another thing I have been waiting months to style – The perfect colour and the perfect cable-knit design.
Thick enough to keep you warm and light enough to be able to layer underneath and on top of. You can always chuck on a pair of tights with a look like this – I just tend to feel nothing leg-wise!
Sammi x
Photography – Jason Davis