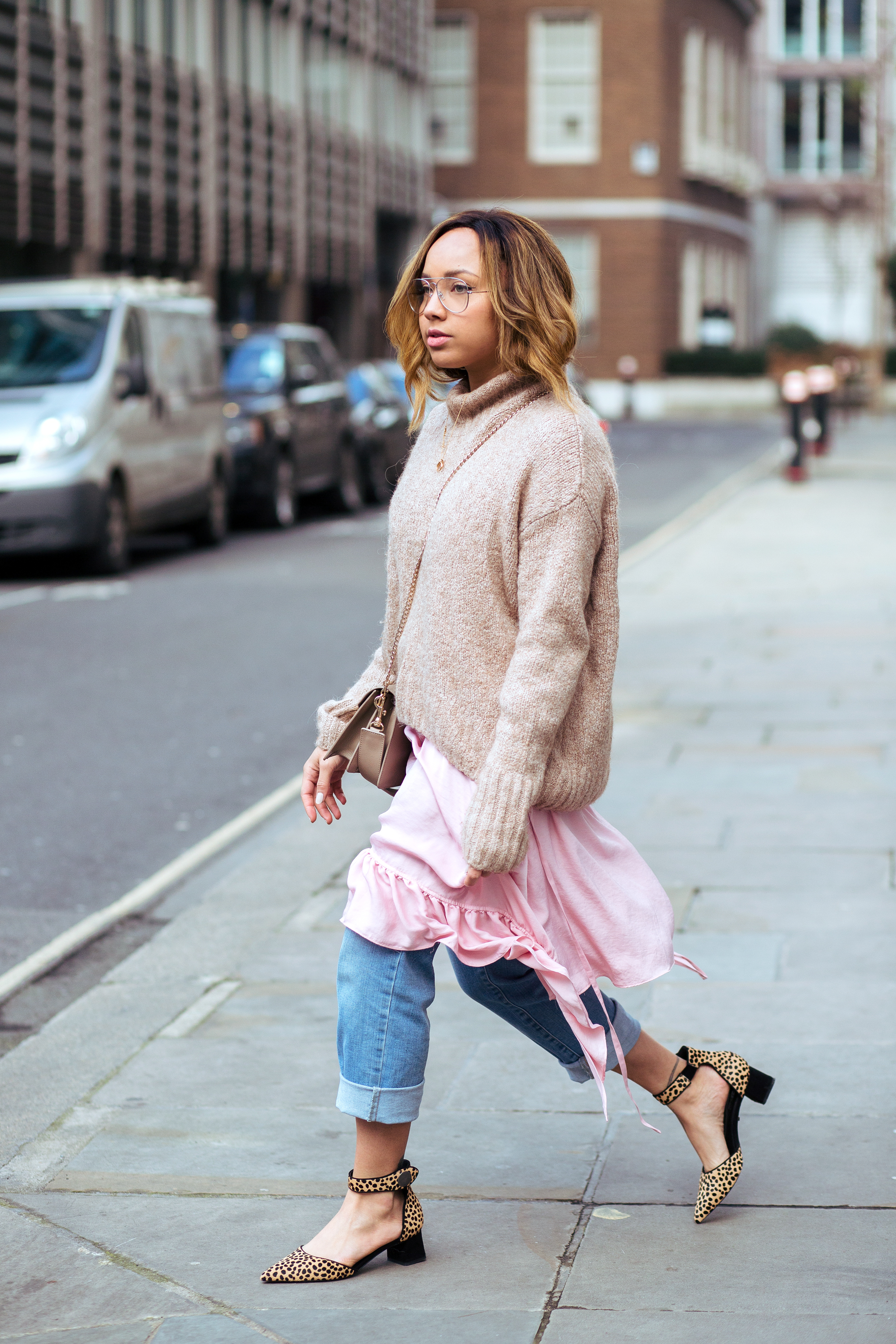 JUMPER – H&M / DRESS – ZARA / JEANS – ASOS / SHOES – TOPSHOP / BAG – J.W ANDERSON
S H O P  T H E  L O O K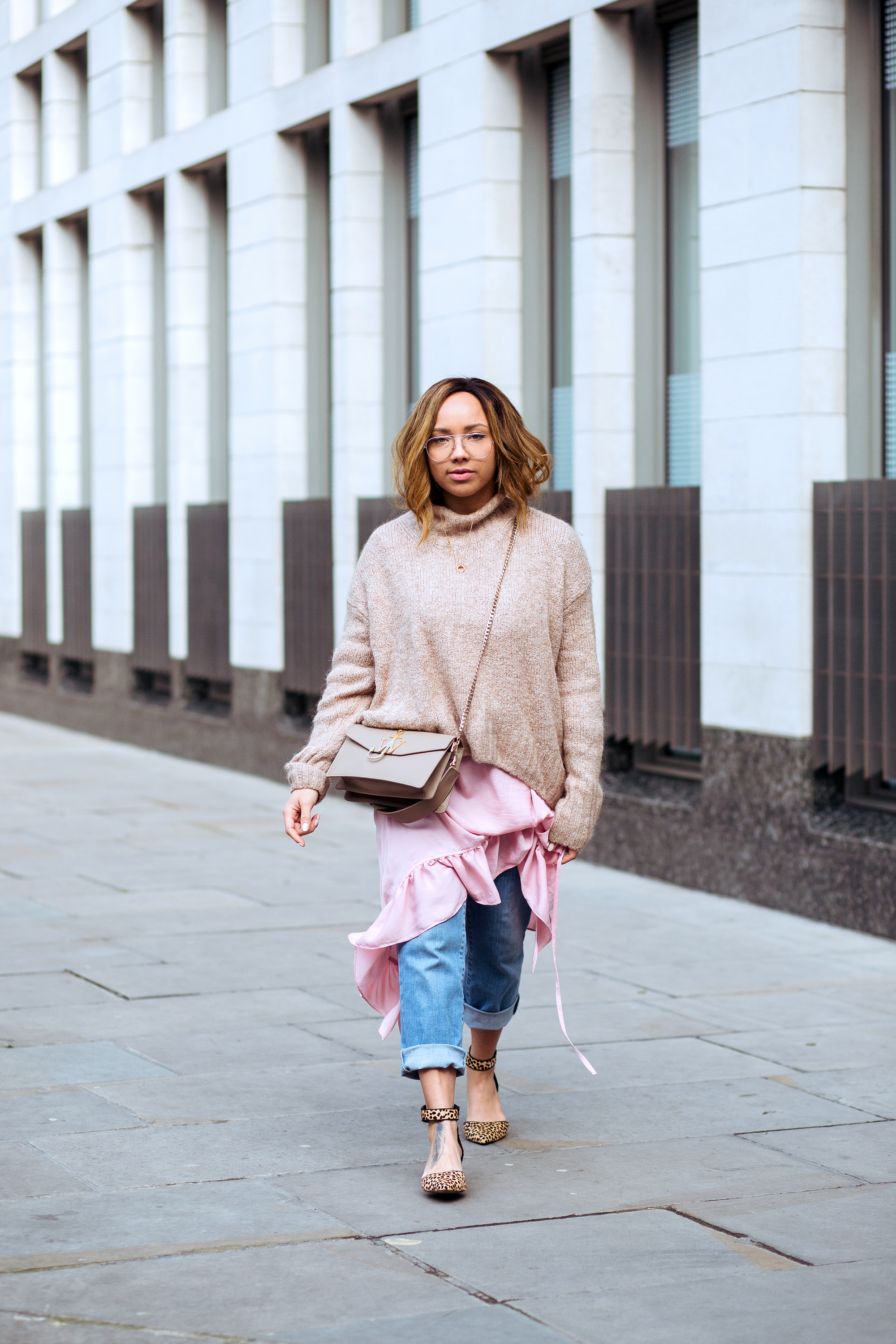 LAYERABLE DRESSES
Yesterday I headed down to the fabulous Julien MacDonald show.
It was packed out and the venue was decadent, plush and moody which complimented the collection perfectly – I left wishing I could prance around in jewel-encrusted lace dresses daily pretty much.
It was so inspiring and was such a delight to see as it was quite different to any other shows i've been to move the last few seasons.
Inspired by the Berlin layered look I opted for my comfy jeans, paired with a silky pink dress and a chunky knit from H&M.
I got so many compliments on my new baby (the bag, not my mini human) which was so lovely – and I basically want it in every colour.
Anyway, This is my only LFW look this season as today i've come down with a cold so it's not a good idea to be heading out again anytime soon!
What do you think of the look? Its a bit different for me but I love mixing things up!
Sammi x
Photography – http://michaelatornaritis.com