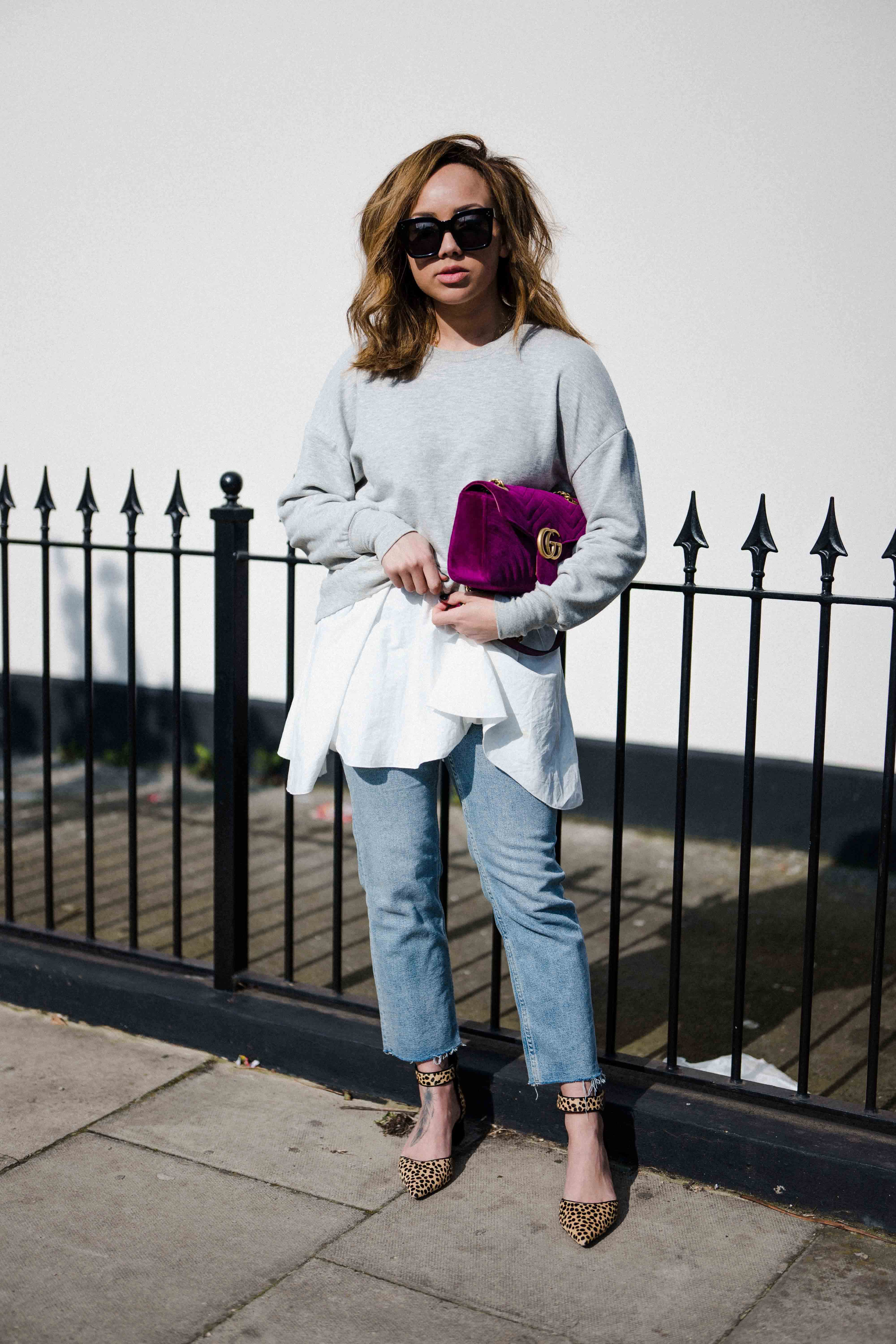 JUMPER/SHIRT – ZARA / JEANS – TOPSHOP / SHOES – TOPSHOP / BAG – GUCCI
S H O P  T H E  L O O K
A while ago I sold my Gucci Dionysus bag and even though it broke my heart just a little bit, I still think it was the right decision for me.
Since then though, I have really fallen for the house of Gucci, I loved the functionality of the Dionysus, it was one of my most practical bags and the size was great for me. The craftsmanship was brilliant for the price point and obviously…the designs are the b***ocks.
The Marmot was popping up everywhere, it's a bit of a 'blogger bag' and honestly for months and months I wasn't that bothered by it at all. I thought it looked  bit cheap even, but then….the velvet ones….oh the velvet ones!
I have lusted over this jewel-like purple/pink colour for ages and am SO happy that I finally took the plunge with this bag, I adore the structure of it and the amount it holds, even though it is velvet it doesn't feel too delicate and i'm not scared to wear it on the daily.
So here she is, and hopefully to stay this time! The newest member of the family.
Sammi x