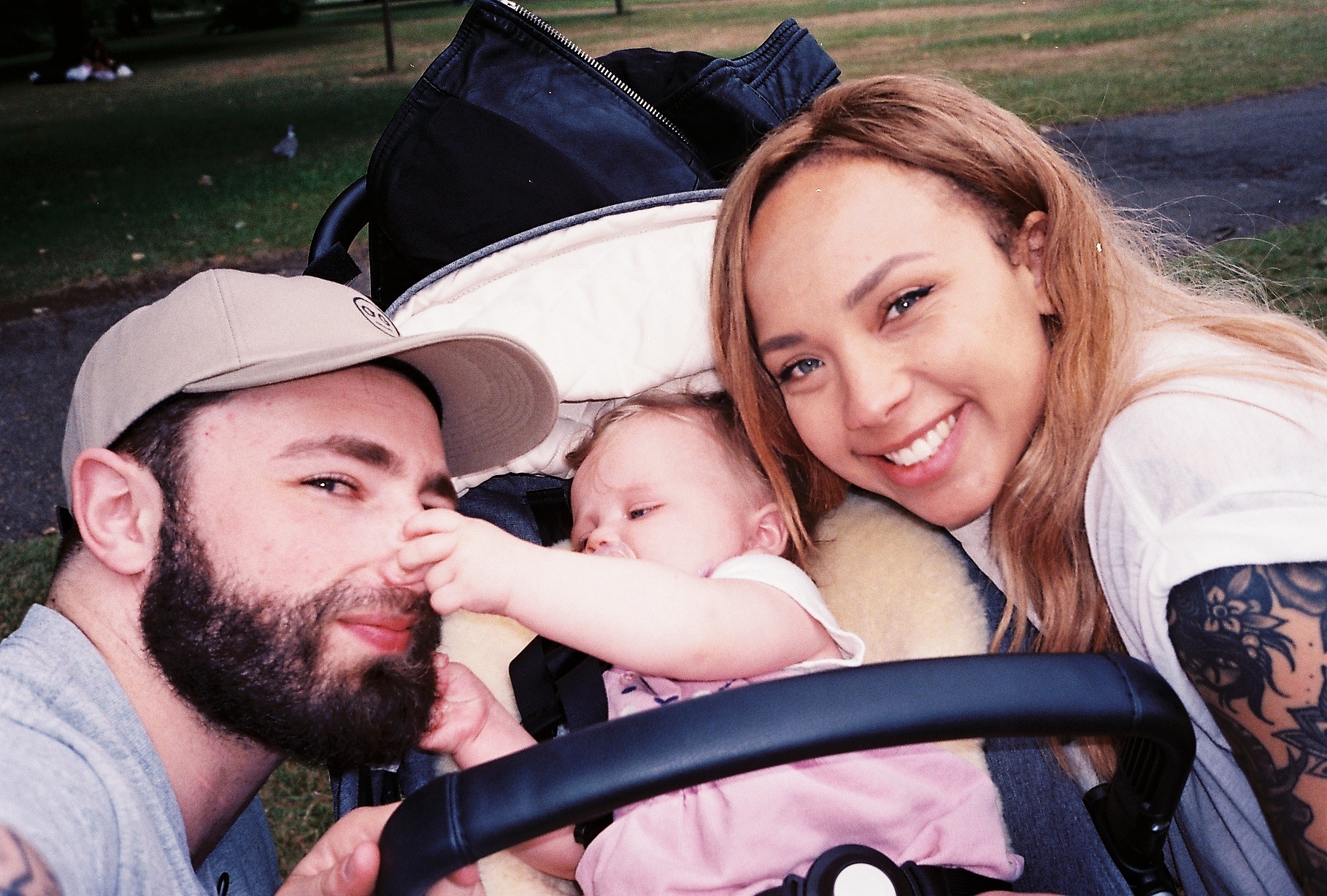 Hello to my lovely readers! I am so sorry, I feel like i've left you all in limbo for the past few weeks.
Before resuming with my usual content, I thought I would update you all on what has been going on over the last month and apologise for my disappearance – Jason and I got married!
I'm sure most of you know this already, if you follow me on social media as i've not stopped banging on about it and i've been posting lots of pictures on my Instagram already but I just hadn't had a chance to keep momentum with my Youtube channel, look after Indie, get over the post-wedding haze and also keep my blog updated. (Forgive me!)
I feel so happy to be married, we both say it just feels 'right' and something about it makes me feel more complete and just…joyful! We were married on the 23rd June at Syon park and the venue was just heavenly.
We had been planning the wedding for over a year and we are so happy that it (mostly) went smoothly and that we had the best day of our lives. I am going to post some of my favourite wedding photos to the blog very soon so you'll be seeing more of it soon but I wanted to have a little natter about how i've been feeling first.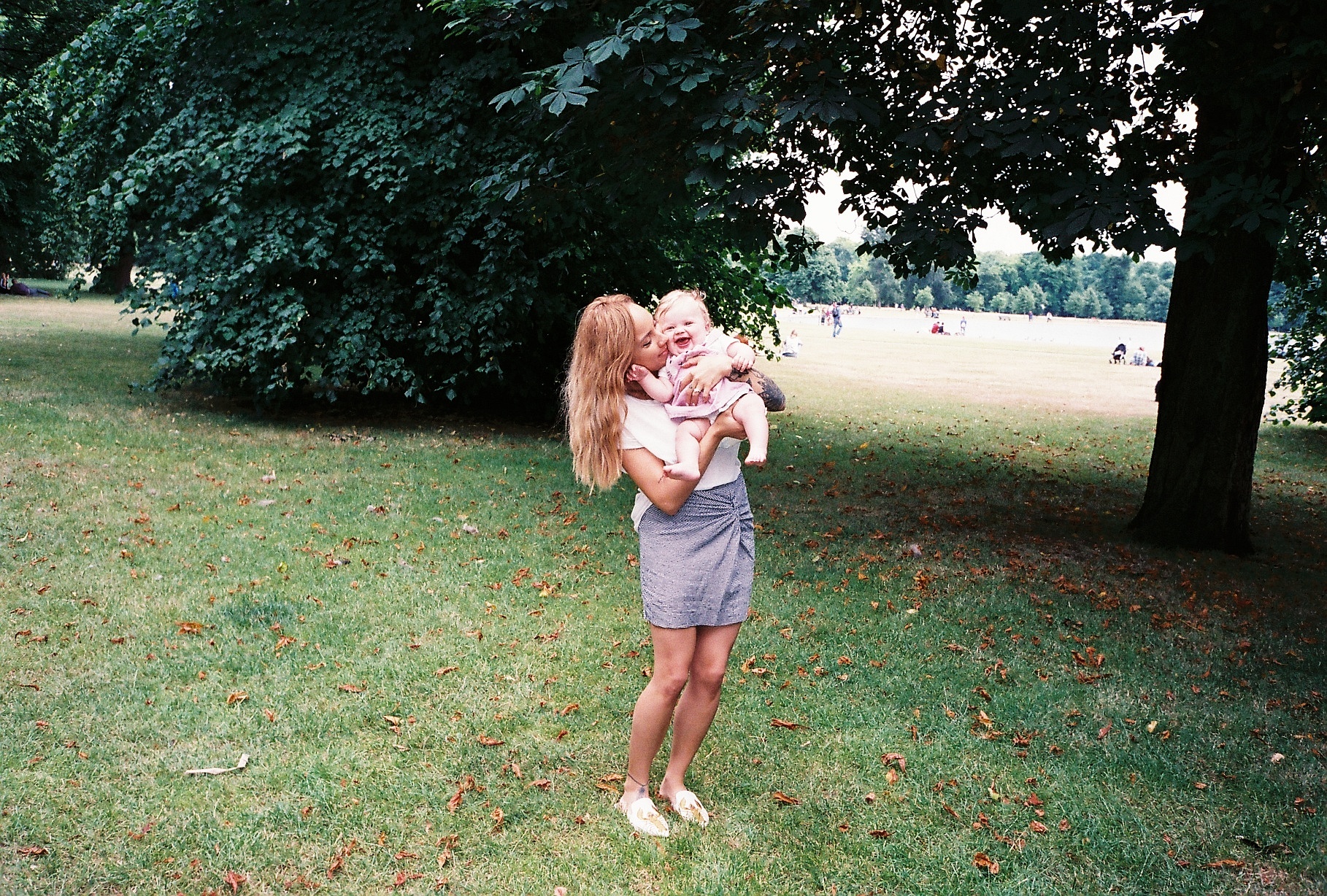 I felt SO sad from the first day after the wedding as it is such a huge event that you build up to over months and months…for it to suddenly be over and you feel like you have to go back to 'normal life'. You feel like a princess on the day and also in the time leading up to it so it's a bit of a shock to the system afterwards but you have to just keep thinking about how well it all went and that people had fun on the day, so that is the main thing.
Now i'm over my 'post-wedding blues', I am so excited for the future and to carry on with life. Jason and I are moving house within the next month, going on a family holiday and are planning to do more travelling with Indie now that we finally have her passport!
The other topic I wanted to touch upon was motherhood because I feel significantly different about it now that Indie is 7 months old.
Readers of my blog might remember my 'Confessions of a pregnant woman' post, where I told you my honest thoughts and struggles with pregnancy (which was received so well), but after having Indie and going on to express my honest thoughts about how hard motherhood is, I received a shit-ton of criticism for saying ANYTHING negative.
When she was a few months old I confessed in a video that to me, the good parts of raising her didn't outweigh the bad parts (meaning that they were equal in weight) – which rubbed many people the wrong way…and I wanted to take a second to share what was going on with me at that point.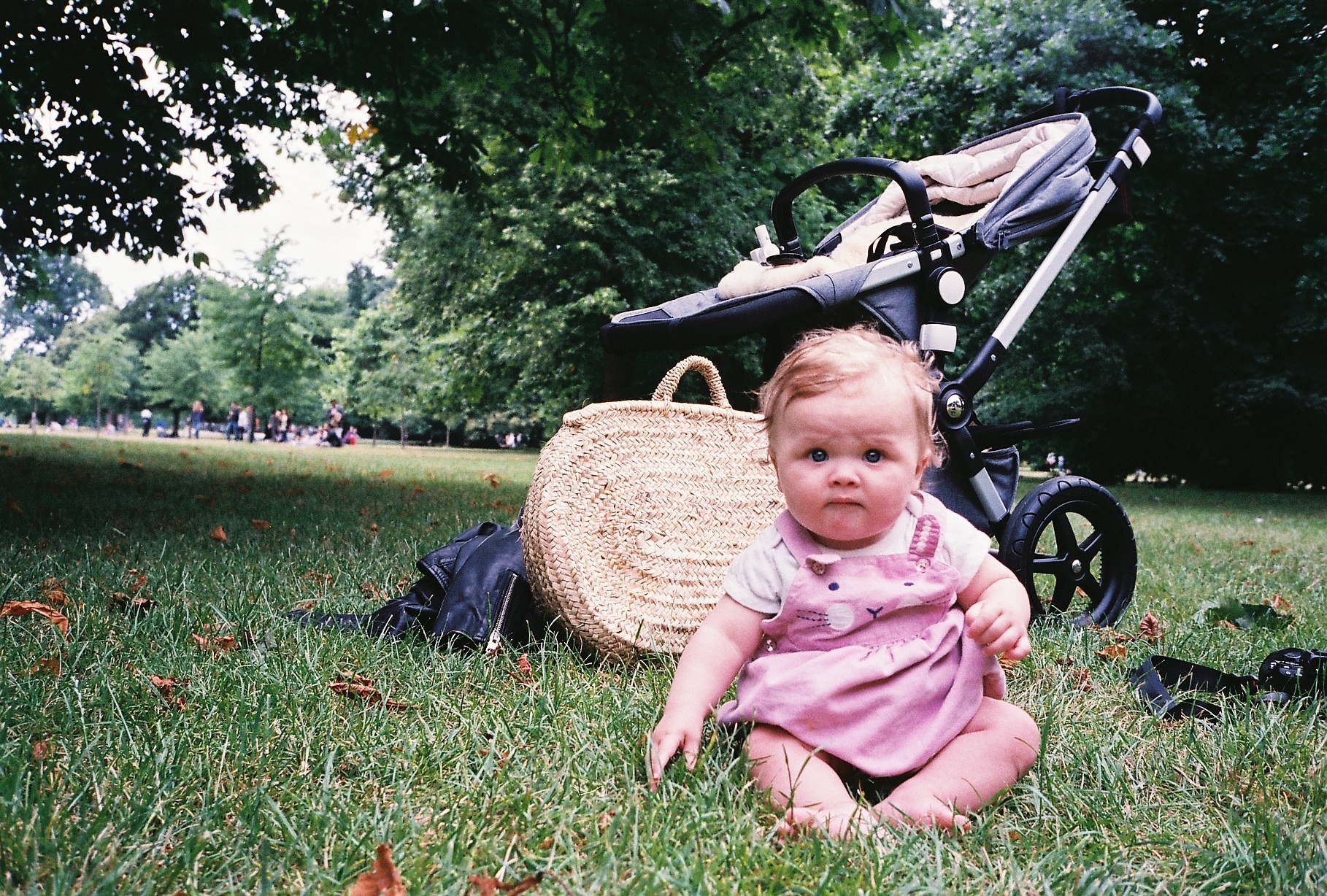 I suffered from pre-natal depression quite badly and I monitored myself closely after the birth to see if I thought I felt depressed afterwards at all. (I didn't think I did)
I had a very difficult time with breastfeeding and with looking after her in general as she is a very non-stop baby (is how we'll put it), this isn't a bad thing – but she has always very much demanded constant attention and she had always fed around the clock, so I was thrown into the deep end from the start. I almost think that for the first few months, I literally didn't have time to stop for a second and ask myself if I was okay. I was just too busy or too tired! (Or working, as I have never had a maternity leave on top of it all)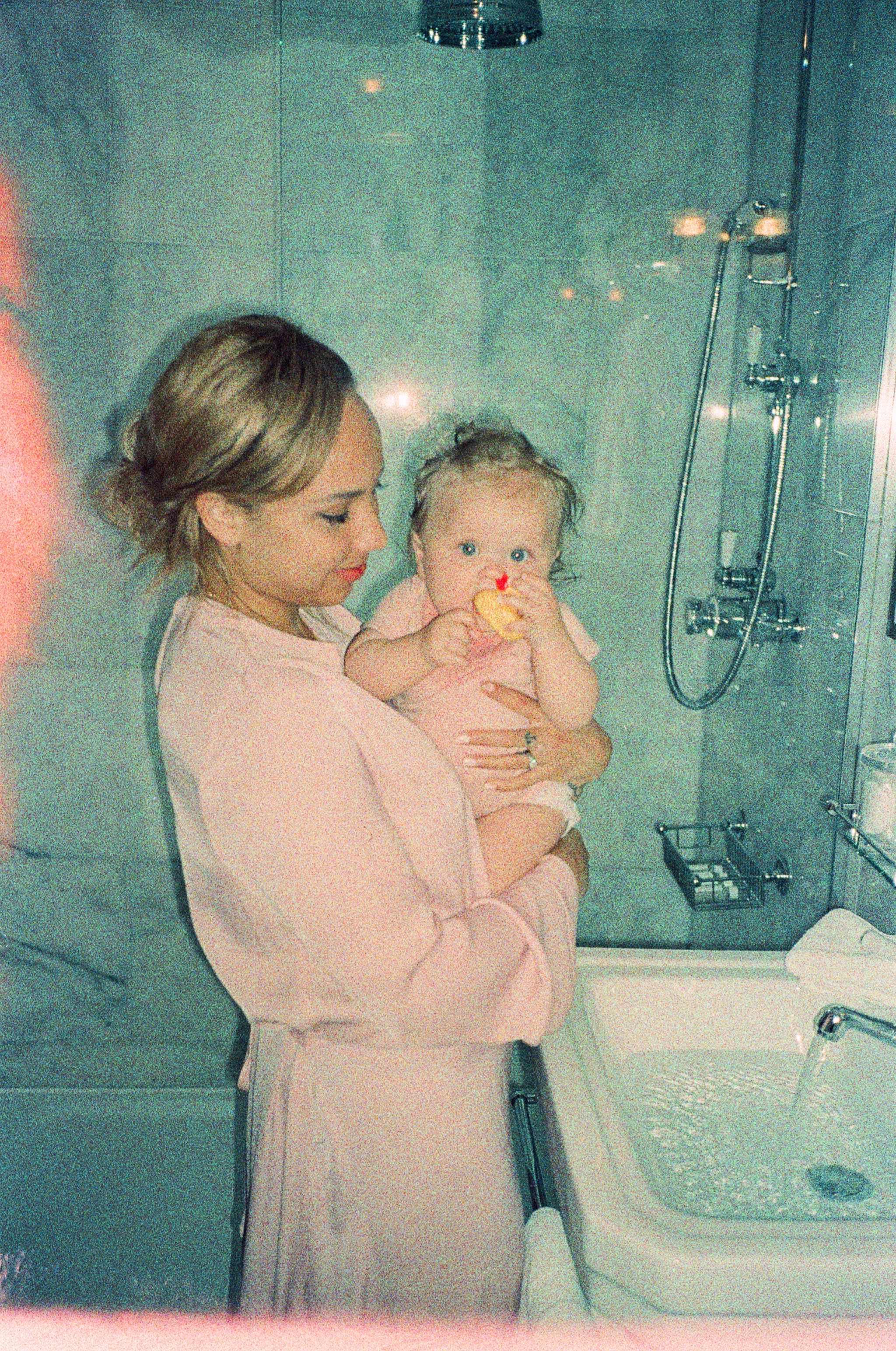 When Indie was at 3/4 months, I had the hardest time mentally and in hindsight, I believe I was suffering from post-natal depression, of some form. I had help with her from family but there were days where I would get so bad that I just thought to myself..I had just had enough…of everything. This wasn't healthy at all and when I told my family everything about how I felt they were in shock and insisted I get extra help.
I'm not someone who has ever been around many other mums so I've had no idea what is normal and what is not normal – all i've ever heard is that it's extremely hard and so when I was constantly in tears and close to anxiety attacks, I just thought that was how motherhood is.
Somehow it must have slowly got easier as when Indie hit 5-6 months, at the end of the day I would sit back and think about how I missed her now she was asleep and laugh to myself about all of the funny things she did during the day.
I'd chat to Jason about her and what we wanted to plan for her in the future and think about what baby-classes I really want to take her to.
I never had the mental space or energy to think about these things before but all of a sudden the clouds seem to have lifted a bit and I realised that I hadn't had any self-destructive thoughts for a few weeks and was surprised that I ever had them.
To make it clear, when I was going through the rough patch, I always, always felt love for her, I wanted to be the best mum I could be for her, I was just struggling inside at the time. I would see mums walking around with their babies and think 'Why aren't they crying from stress? whats wrong with me?' I slowly realised that I just needed extra help and I should have asked for it!
I never even knew I would write this post, as I didn't even realise for the longest time that I was struggling. I am very much someone who keeps everything inside and that doesn't easily open up or even ask myself if I am okay, I just keep going and keep trying to stay strong, which is why it's hard for other people to realise I'm struggling too.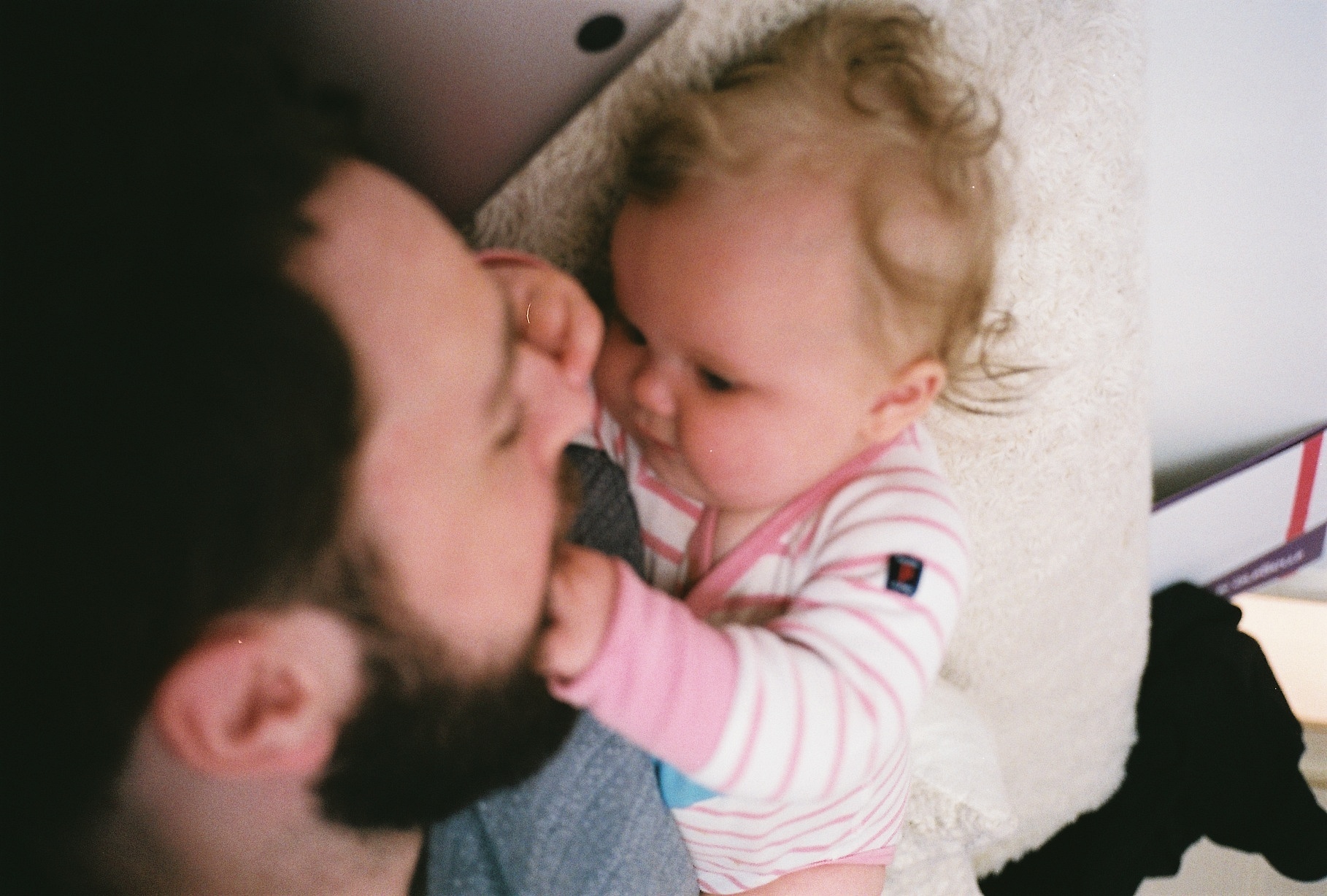 The point I wanted to make was that if you are going through a hard time with motherhood or with anything come to that, take a few moments to access yourself, is this healthy for you? Is this how you usually are as a person or are you taking too much on?
If you are overwhelmed, don't be ashamed to ask for a bit of help. It is so important for your sanity.
My motherhood update is that I am enjoying Indie so much at the moment, she seems to be a happier baby too now that she has discovered how to sit on her own, how to stand up and how to slap me in the face (lol). Everyday I feel like she is going to learn something new, which is amazing to me and everyday she makes me laugh so much with her tenacity, her adventurous spirit and her constant babbling.
I still find it hard in some way everyday too, but things are getting better and i'm sure they will for you aswell 🙂
Sammi x