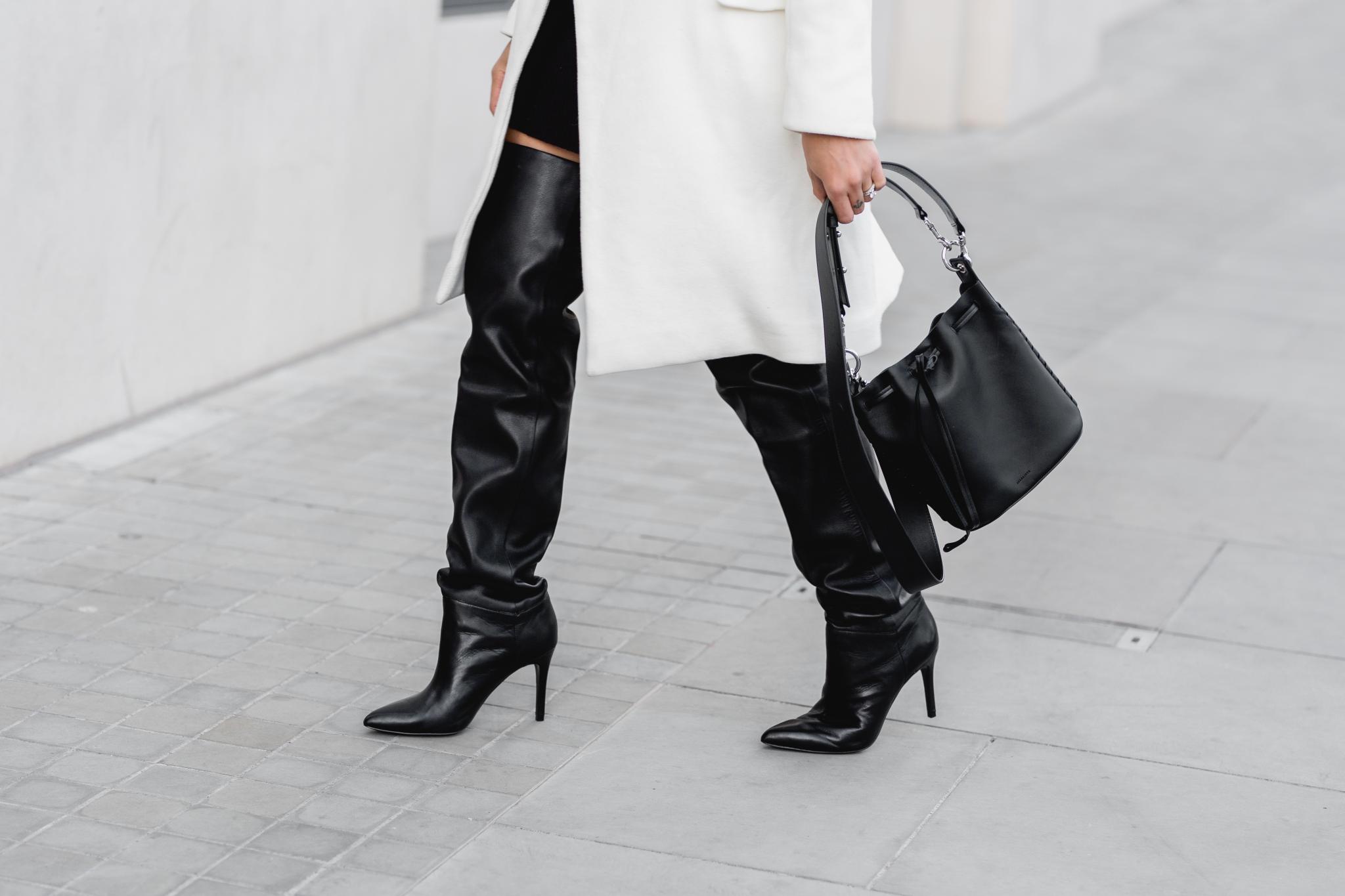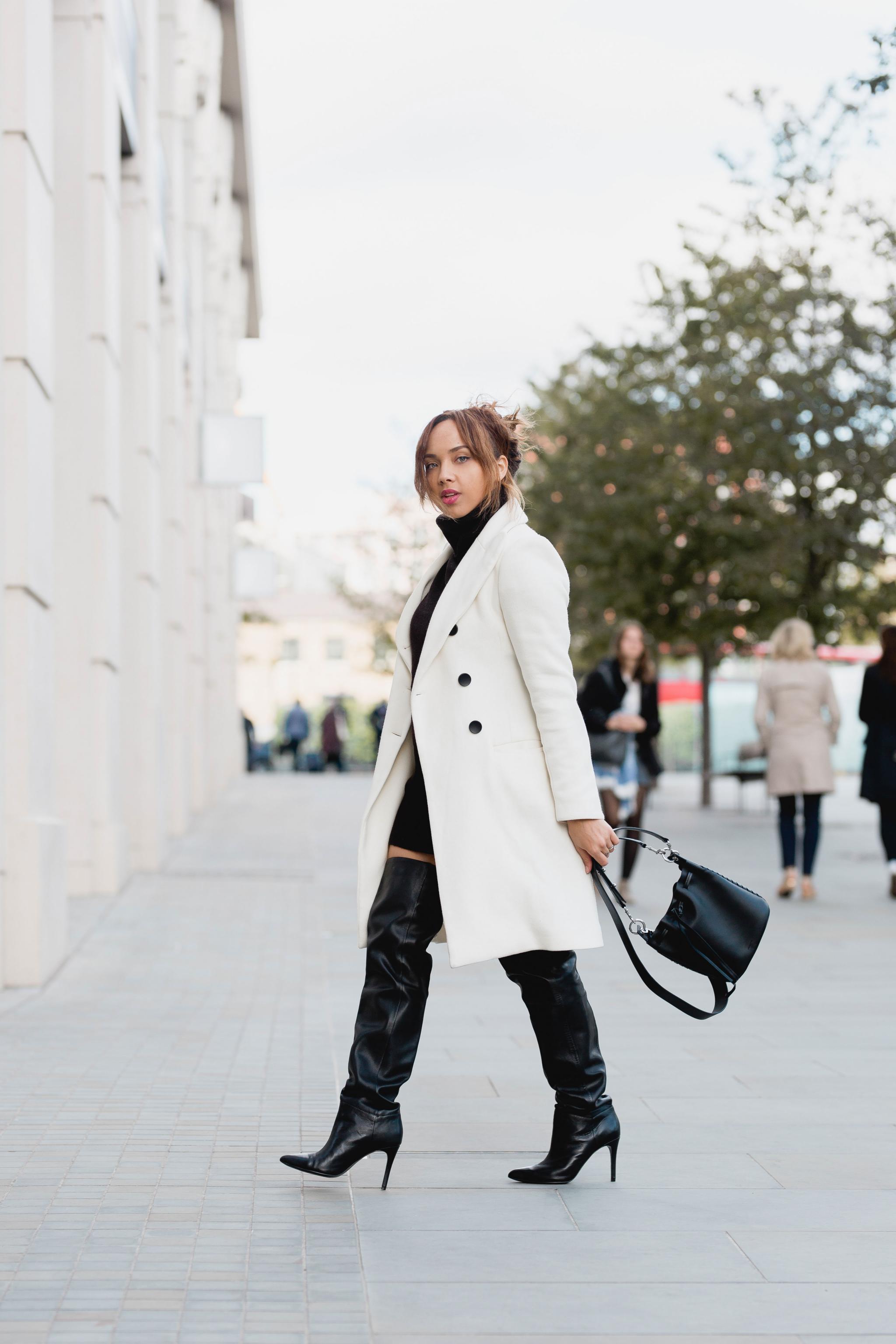 I have never really been someone who is afraid to wear any piece of clothing but some items do challenge me and one of the most challenging for me are knee or thigh high boots. 
The main thing to try to get right here is a balance between the provocative nature of this style of boot (e.g Pretty Woman) and the rest of your outfit/look. I have seen them styled with a longline hoodies (Like on the website) which I really love the look of too but this time I went for a much more tailored and minimal outfit to counteract the thigh-highs. 
These boots are from &Otherstores and they are the most comfortable pair of thigh-highs that I have owned, the heel is the perfect height for comfort but flattery and also to keep a gorgeous shape in the boot and then the leather is buttery yet durable. 
What draws me to these the most is the slight slouchiness of them, They make the boots appear more toned down and laid-back as opposed to a pair of tight, shiny ones. I think they would also look amazing with a pair of black skinny jeans underneath, it would be a fun way to play with layering for winter. 
I can't wait to style these more throughout winter, another stunning piece from my current favourite store!
Photography - Michaela Tornaritis