Yep,  i'm joining the Prince of wales check gang. This check is everywhere at the moment, to the point where the other day in Topshop I actually took this jacket off because I was standing next to two other girls wearing the same thing in different variations - It just felt a bit odd! 
Even though it's super popular, I still love it and there is a reason why it is so popular. It is extremely easy to wear and with this trend you don't have to feel like you have to be a certain height, size or shape - You can taylor it to fit. 
The main reason I love check blazers is because (and this seems to be a reoccurring theme with my wardrobe) you can wear pretty much anything with one and it will look  dressed up in a flash.  You have a neutral, versatile print with sleek tailoring in the shoulders and back, which smartens any look up. 
I wanted to style it a little differently to how i've seen it before, throwing my vinyl skirt into the mix as I think the blazer counteracts it and tones it down. 
I will link a variety of check blazers below, they are basically  the piece  for this A/W and I couldn't recommend nabbing one for your wardrobe enough! (I love the coat versions too!)
T H E  C H E C K  B L A Z E R  E D I T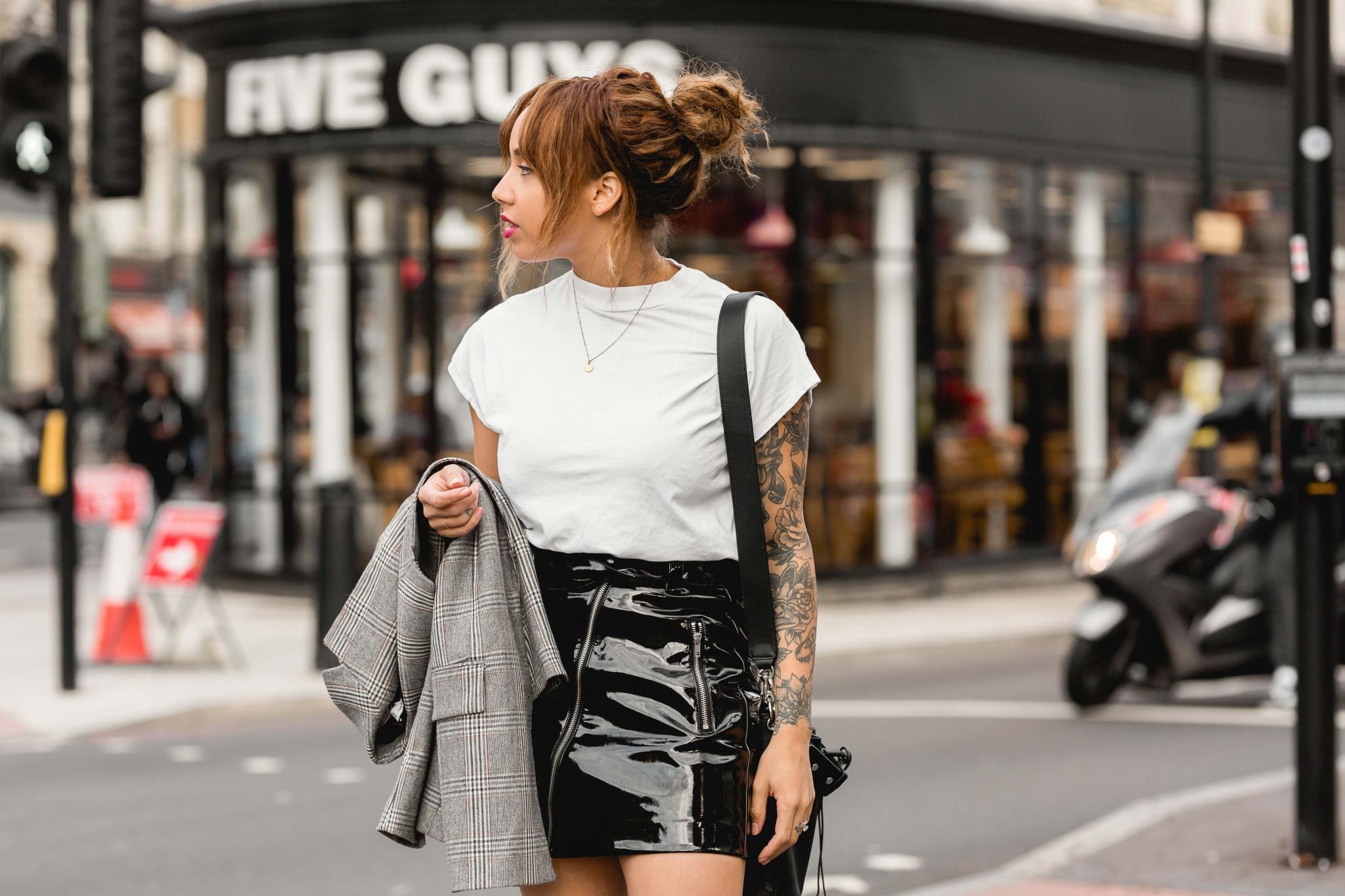 S H O P  T H E  L O O K