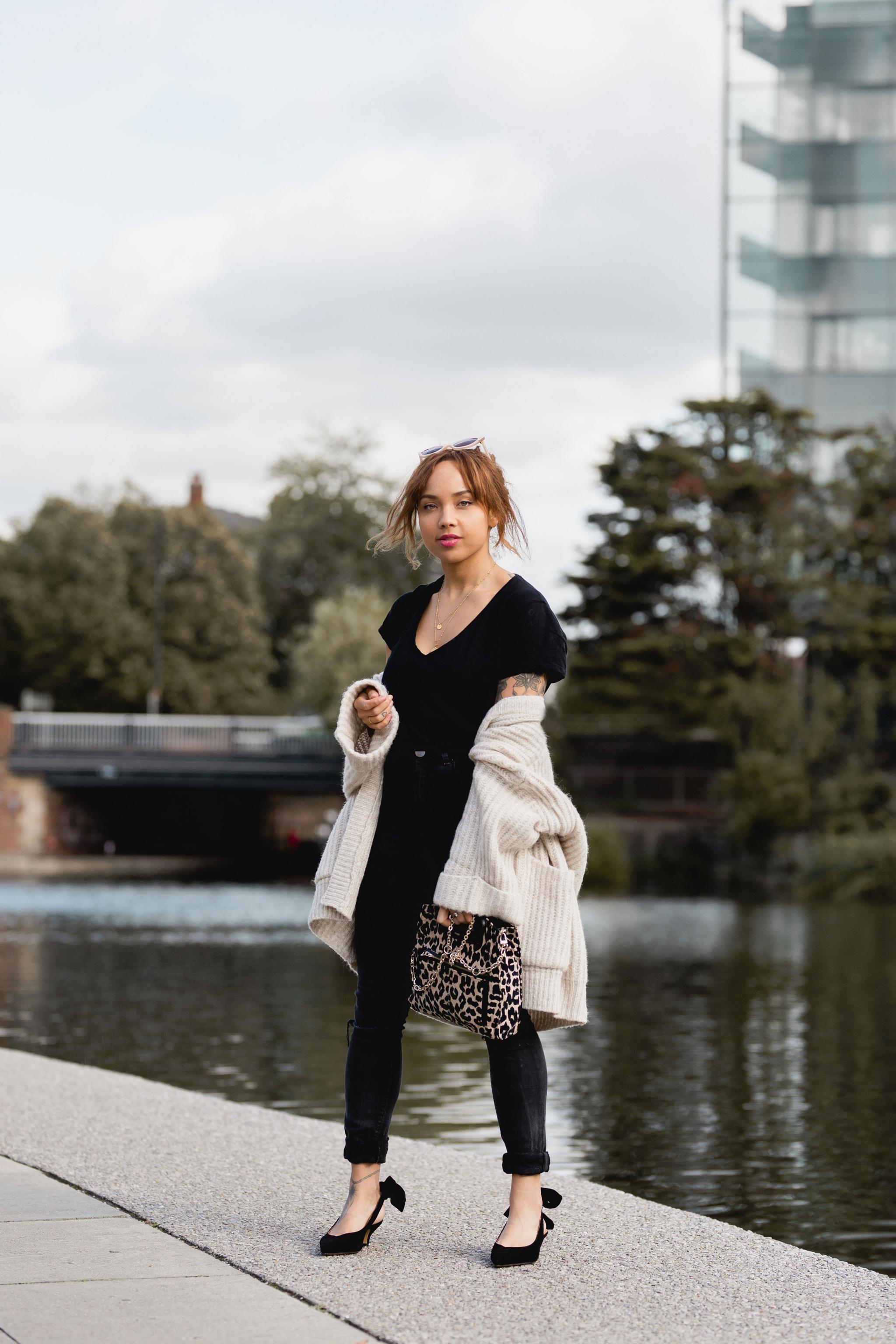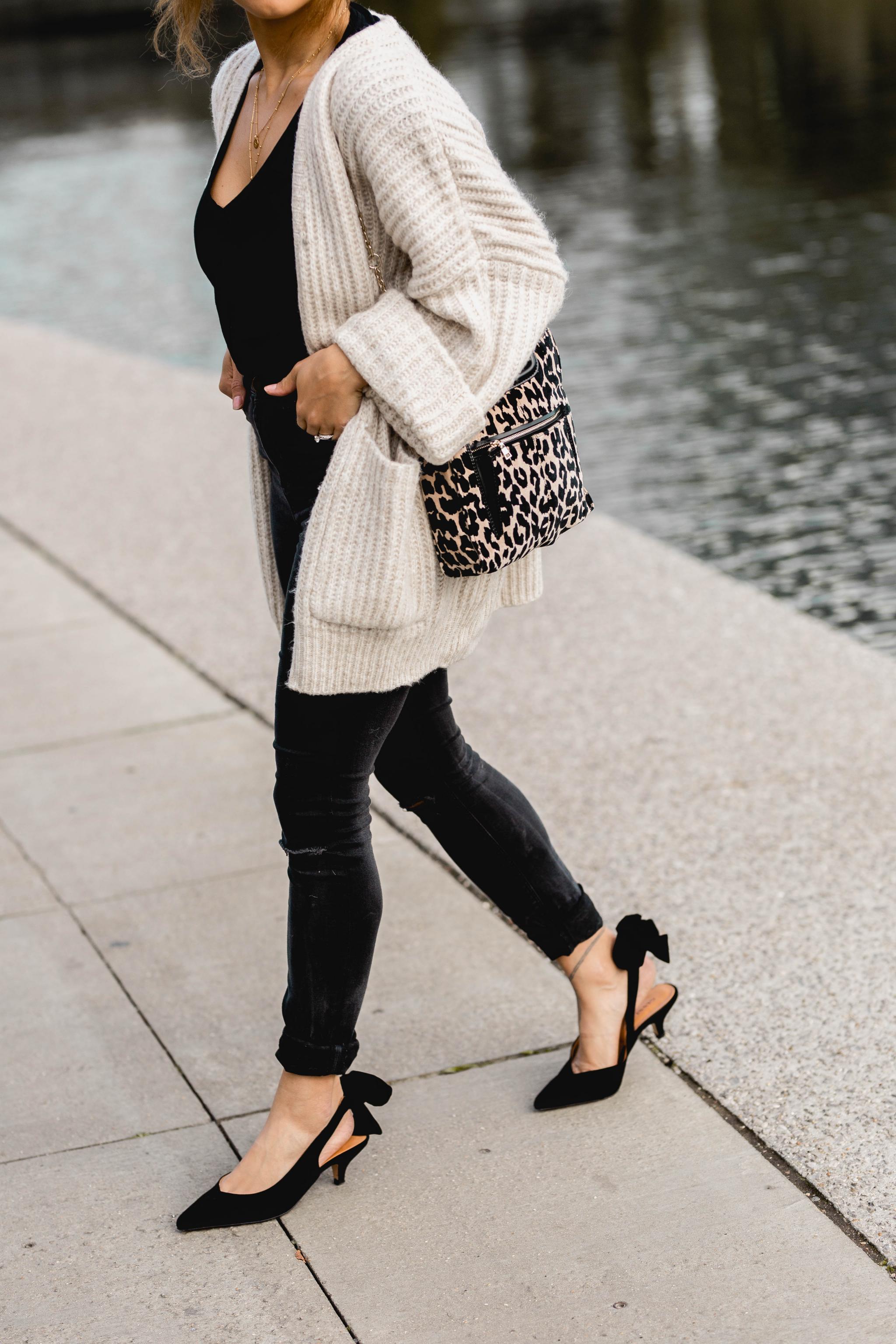 The Canal, Kings Cross
A little more casj than usual. We shot this down by the canal in Kings cross and it was such a quiet little area of London, so tucked away. I definitely recommend going if you like to get a little head-space. 
This look is an accumulation of comfort-dressing. A simple black tee, my ripped jeans and then this huge fuzzy cardi which is from Zara. This doubles as something that keeps you snug while out but also when you're tucked up in front of the telly. 
I've dressed it up a bit with these fab heels but swap them for a pair of trainers and you've got a completely casual outfit! Super easy and super comfortable. 
Top - Topshop
Jeans - ASOS
Cardigan - Zara
Shoes - GANNI
Bag - MAJE