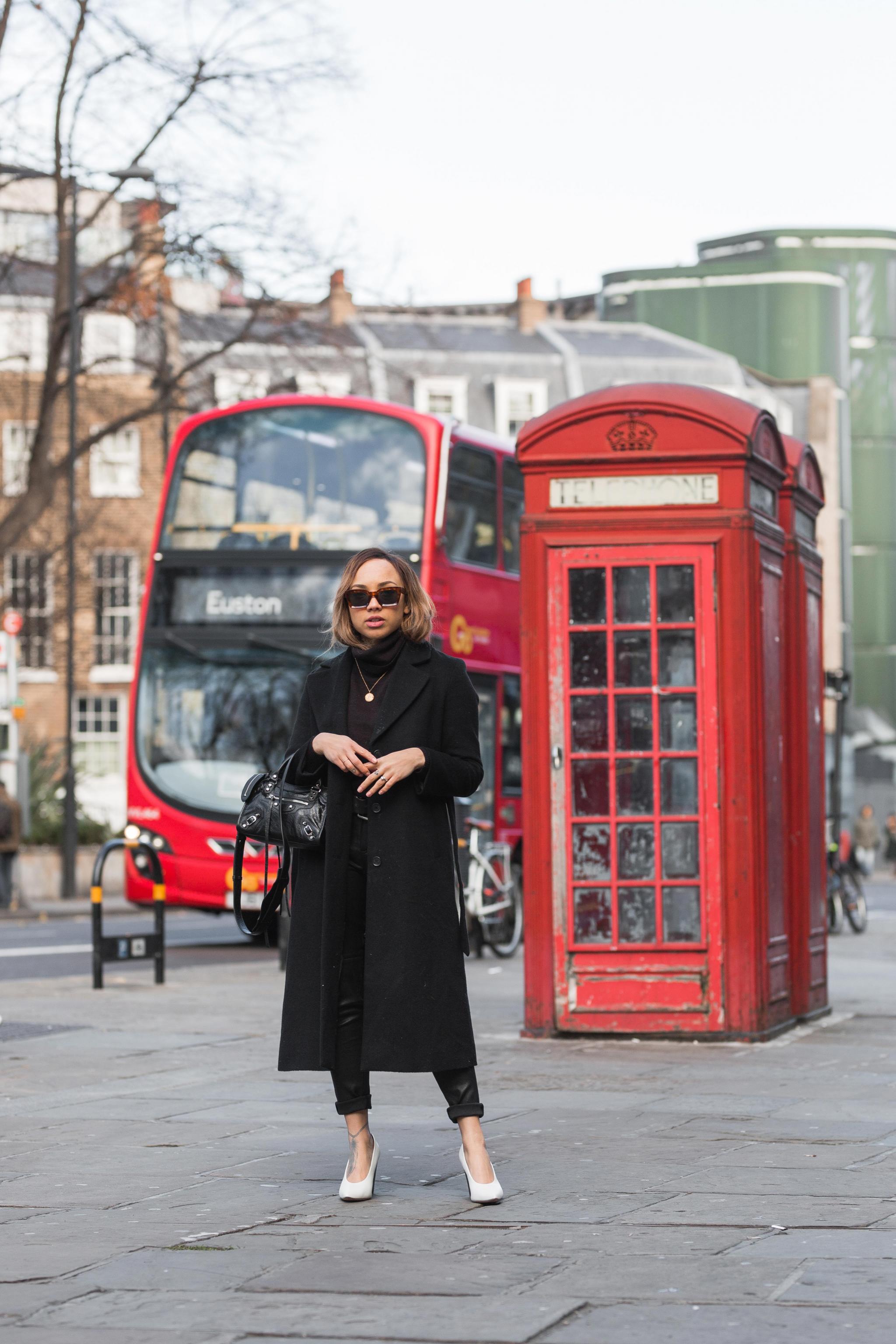 COAT - &OTHERSTORIES (SIMILAR - ASOS) | TROUSERS - RESERVED (SIMILAR - ASOS) | JUMPER - ASOS | HEELS - NEXT 
NECKLACES - MISSOMA | SUNNIES - CELINE | BAG - BALENCIAGA
I actually used to wear all-black all the time, I have always been drawn to black outfits, they're often easier to put together, they make you feel comfortable and they are can be much more flattering/slimming. 
The further along I got with experimenting with and developing my personal style the more I left 'all-black' behind without realising. When I do it now, I feel like I put the outfits together much more differently. 
I like to 'break' black outfits up, to me this means layering and using different textures to bring different parts of the outfit out so that it is still an interesting look. Leather is always a great way to add some texture and a slight bit of shine (you can go vinyl too if you dare) and then there are all types of knit to play with. 
My jumper is soft and slouchy but my Mohair coat is more smart & structured. I have broken the look up with a leather belt and also some jewellery, adding small touches like this can make a big difference to the overall look. 
...and there you have it! A super quick lesson in layering black, I feel like a boss in an outfit like this, it definitely says 'don't mess with me'/'I'm busy!'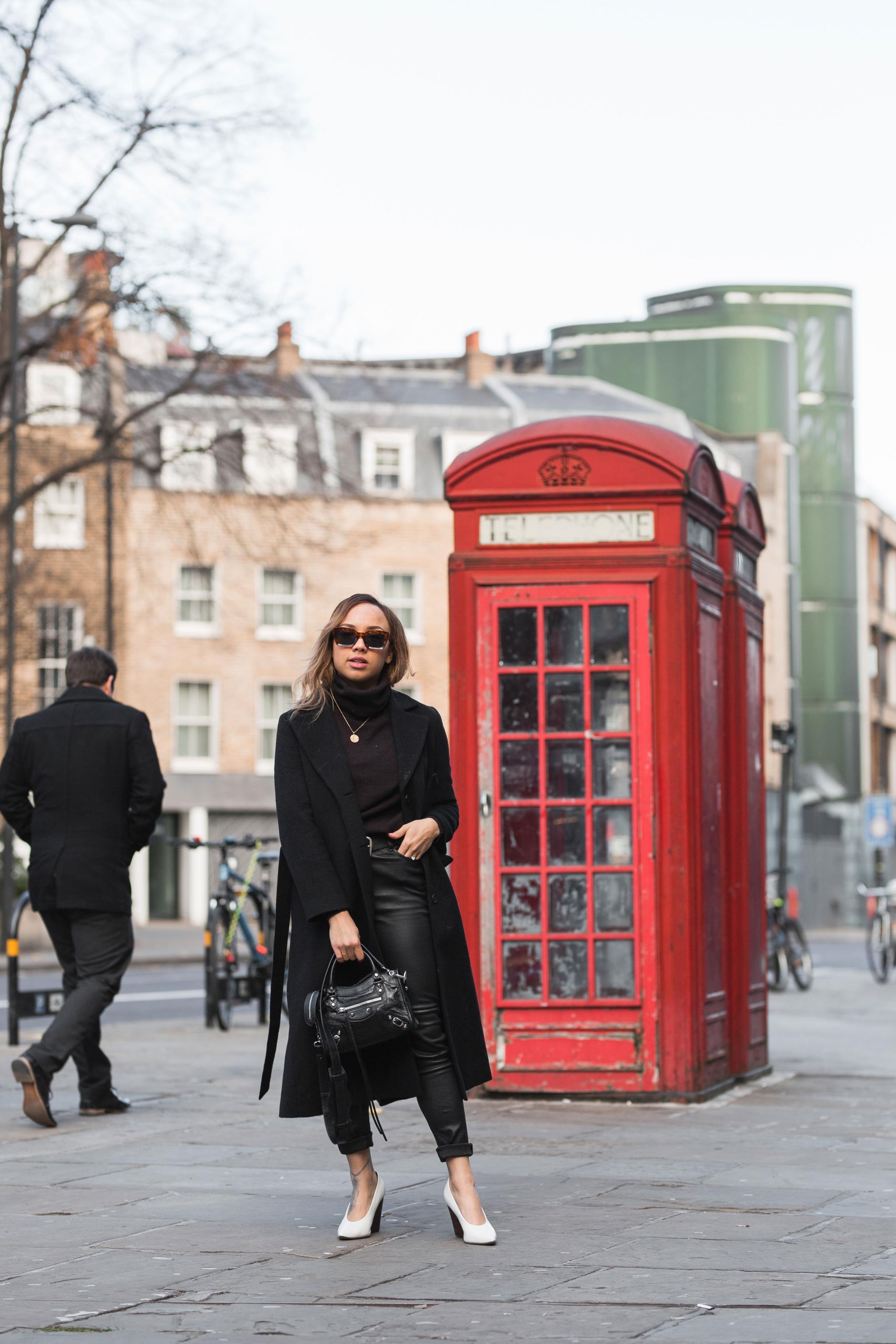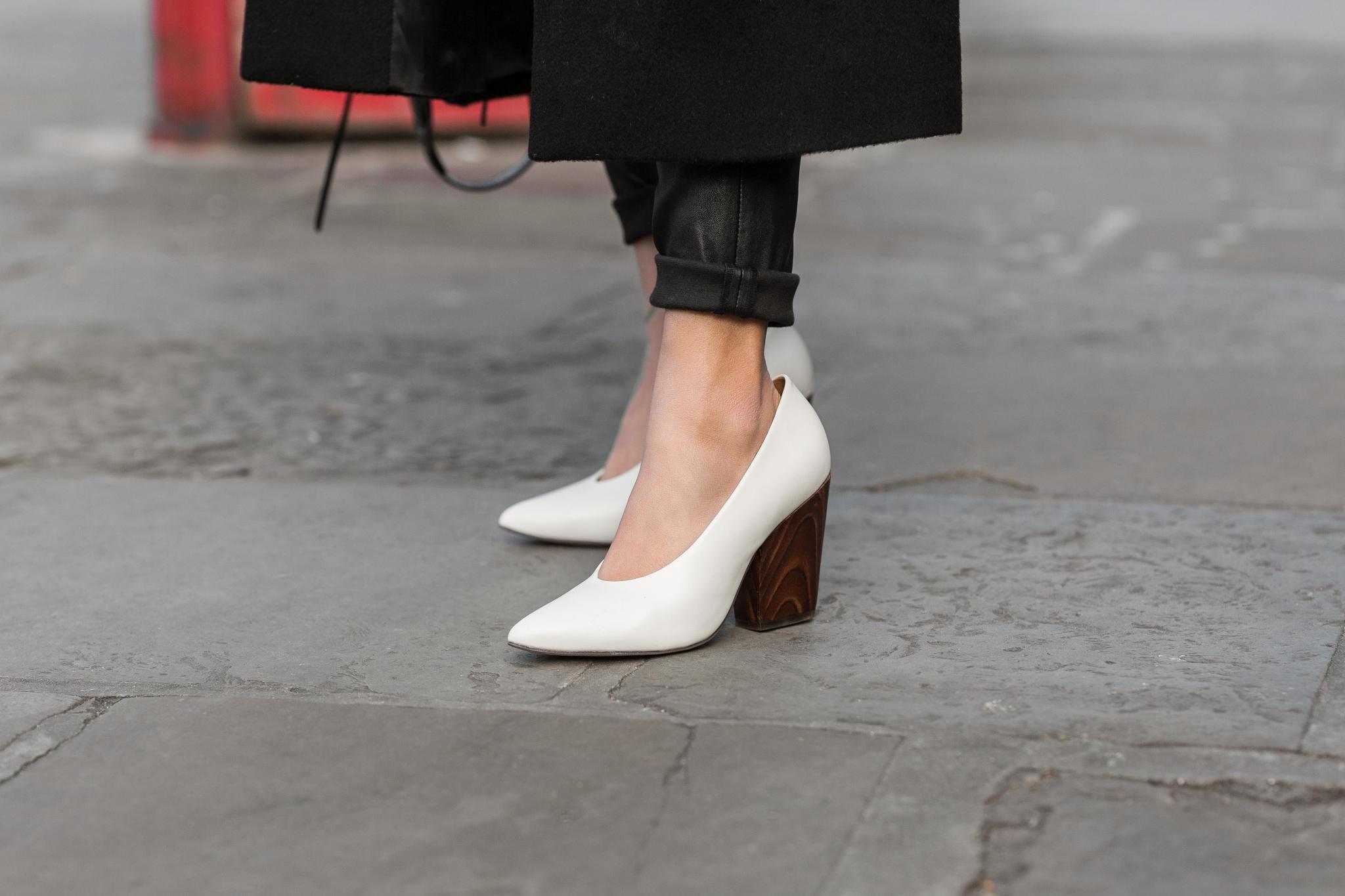 S H O P  T H E  L O O K