S H O P  T H E  L O O K
C R E A T E  T H E  L O O K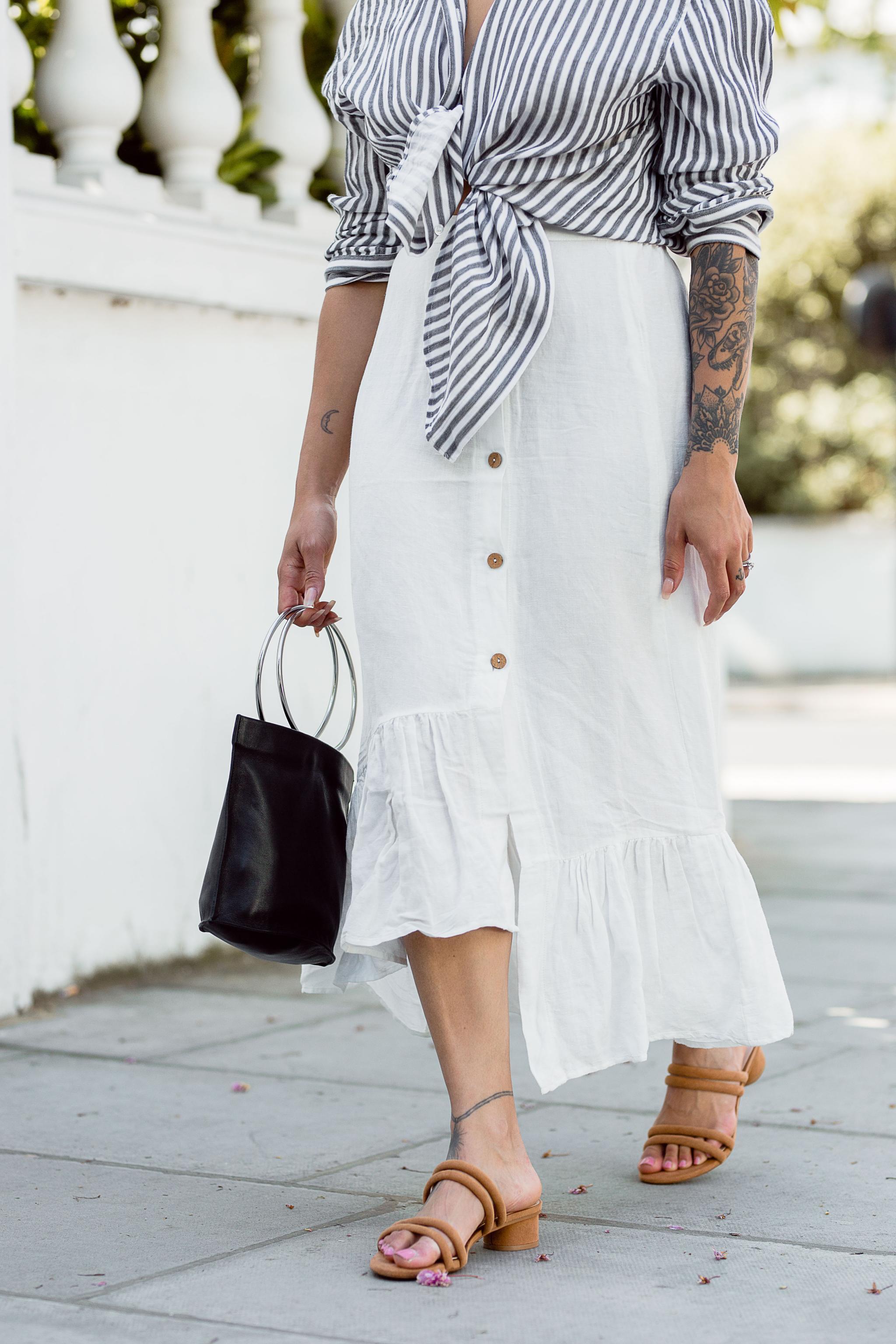 Photography - http://michaelatornaritis.com
These might be my favourite outfit photos so far this summer. It might be because this outfit was such a natural and easy one for me to choose, plus it's such a comfortable one.
I absolutely love linen, aswell as it being so breathable in the heat, I think it's such a flatting fabric too in the way that it holds it's shape so well. This maxi skirt helps me look a little taller too which I love and I paired it with my favourite striped shirt at the moment from &otherstories. I just tied it simply - This is a look I always go-to on holiday so I guess I was trying to bring holiday vibes to London!
I have to give another little mention to these sandals which go with EVERYTHING! I could seriously just wear these all summer. They work for daytime and nighttime and are so comfortable!
Notting hill is just so beautiful in summer, I highly recommend going if you're looking for somewhere nice to explore in London during summer, even if it's just for a little stroll around with some ice cream or something. And don't forget to climb to the top of Primrose hill to see the London skyline!