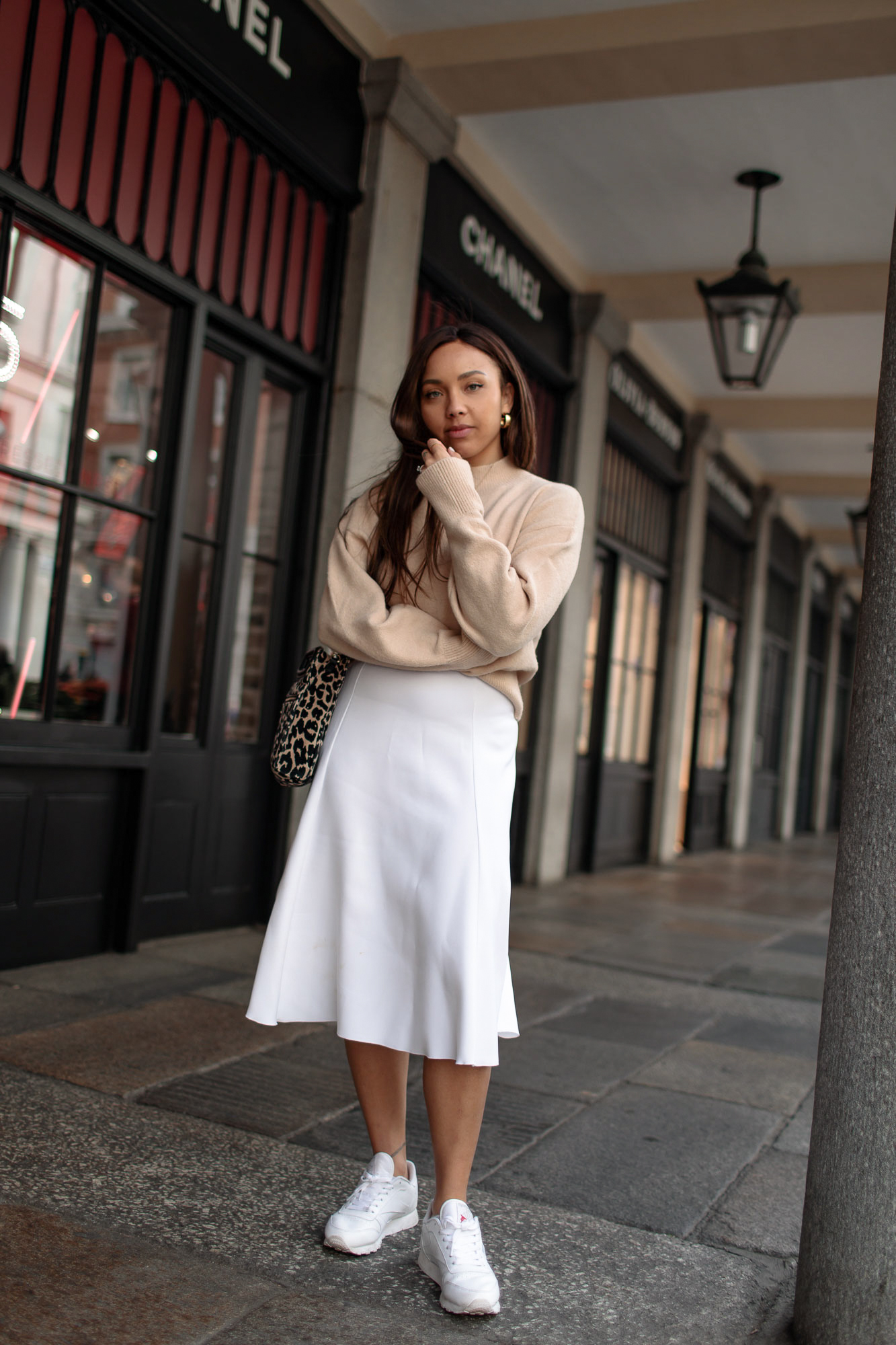 JUMPER - &OTHERSTORIES / SKIRT - TOPSHOP / TRAINERS - REEBOK / BAG - MAJE
It is...Upon us! Black Friday, you know the deal. It is a week of amazing deals and even though it can get a little overwhelming at times, I really enjoy sitting and sifting through the sales in an effort to find my personal gems...and I thought I would share those with you!
This year I am trying to shop smarter and focus more on the longer-lasting, staple items. I am very aware of sustainability being much more of a prominent issue within the world of fashion at the moment, so this year I am going to link fewer trend-lead items and more of the items which might usually be a bit of an investment for your wardrobe - this being a great time of year to finally nab them while they are a little more pocket-friendly.
It's also a great time to complete your Christmas shopping - This year I personally am getting it all done early to avoid the stress of it during December, so i'm going to include a little gifting edit too.
Feel free to bookmark this page so that it is easy to come back to during the week because I will be updating it every day with additional discount codes and new shop edits, they often slowly come in during the week. Happy shopping!
All images are clickable!