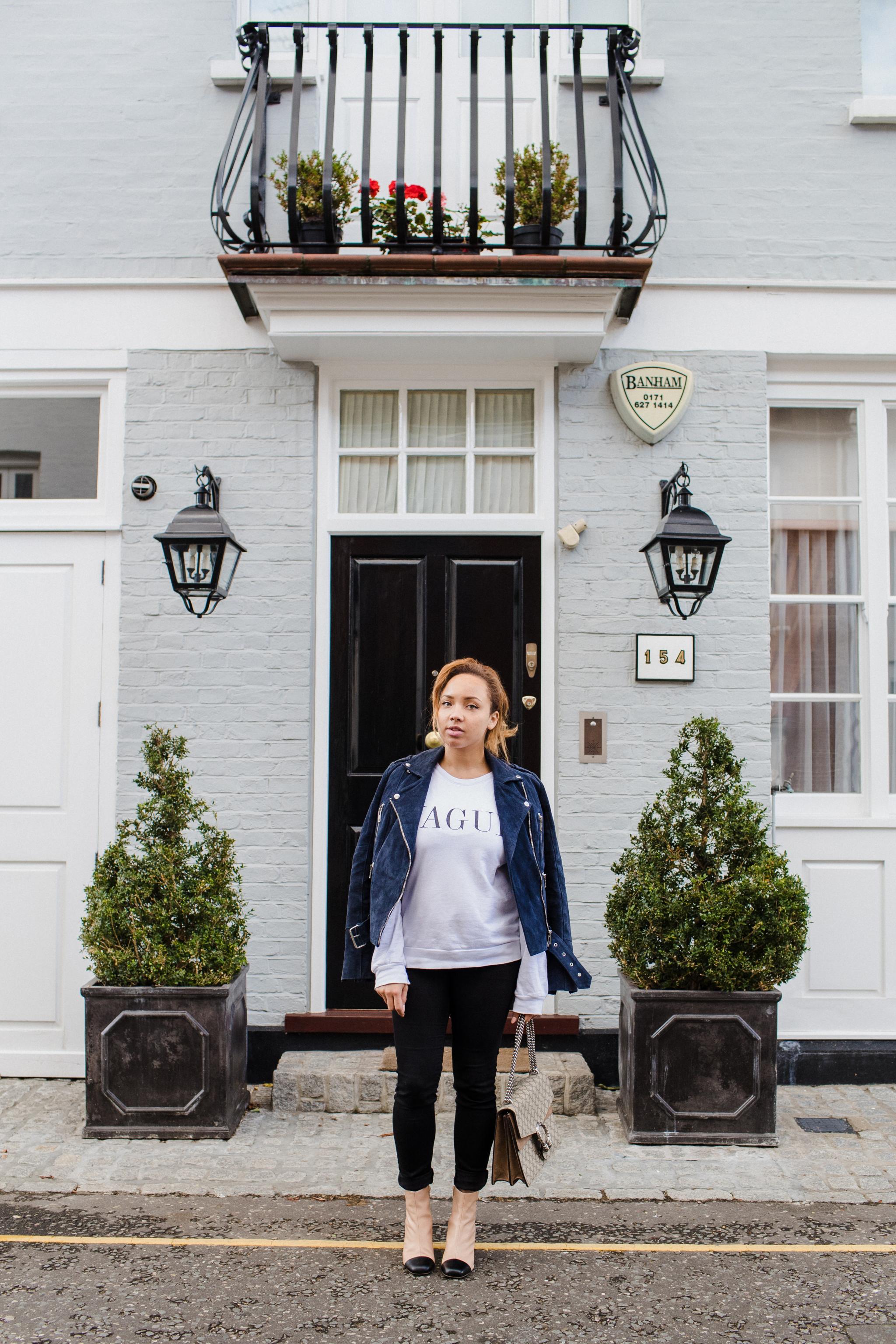 JACKET – GESTUZ  (Similar – River Island) / JEANS – TOPSHOP / BOOTS – ASOS / BAG – GUCCI
This post is picture-heavy because I am besotted by this Gestuz jacket and I just couldn't help myself! If you know me, you know that jackets are one of my biggest weaknesses. The right cut, fit and finish and I am all over it.
My heart skipped a beat as soon as I saw this one – The quality is outstanding, it is made from such a beautiful and rich in colour suede with silver hardware so it's easy to wear by day or by night and would also look great with a humble pair of jeans.
For my first outing in this baby i went for a casual tongue-in-cheek jumper, simple black jeans and my new ASOS boots (Which were comfortable all day) I've been looking forward to this cooler weather but now is also the time I need to find a balance between wearing comfy jumpers and knits and not looking like a house in them – with people missing the fact that i'm pregnant.
Only a few more months and I won't feel restricted with my style anymore – I cannot WAIT!
The reason I love this post so much is that the outfit is centred around the jacket and the boots and they are two items that I have felt like I can still have fun with and experiment with while i've been pregnant, so it makes me happy to see an outfit I feel 100% comfortable with and like myself in.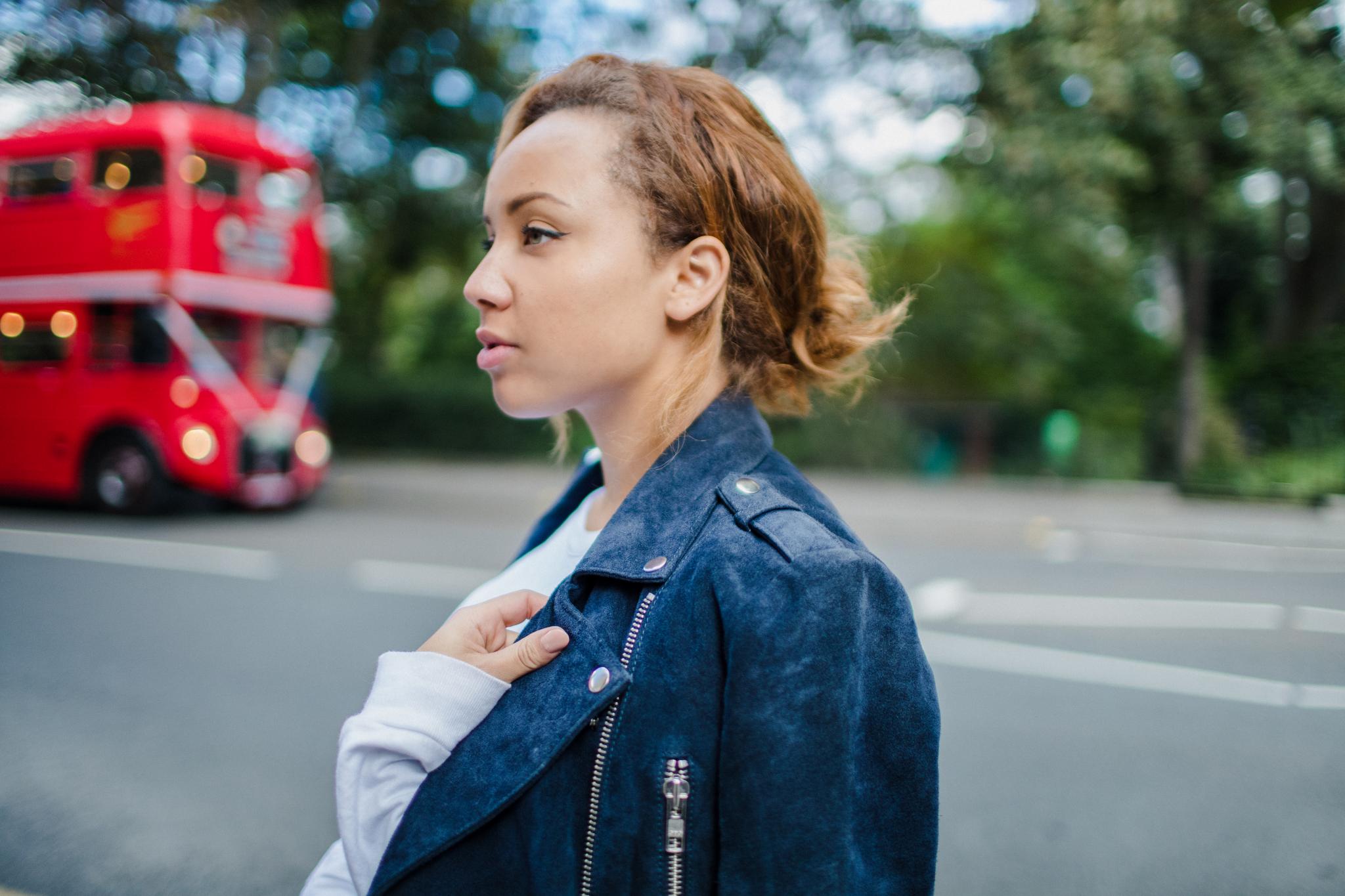 S H O P  T H E  P O S T
Photography – Jason Davis