SHIRT – OLD AMERICAN APPAREL (SIMILAR – ASOS) / TROUSERS – &OTHERSTORIES / BOOTS – ZARA (SIMILAR – TOPSHOP) / JACKET – OLD ZARA (SIMILAR – ASOS) / BAG CHAIN – HRH COLLECTION
BAG – CHANEL / EARRINGS – SIMILAR FROM ASOS / LIP – CHARLOTTE TILBURY CARINAS LOVE
---
SHOP THE POST
---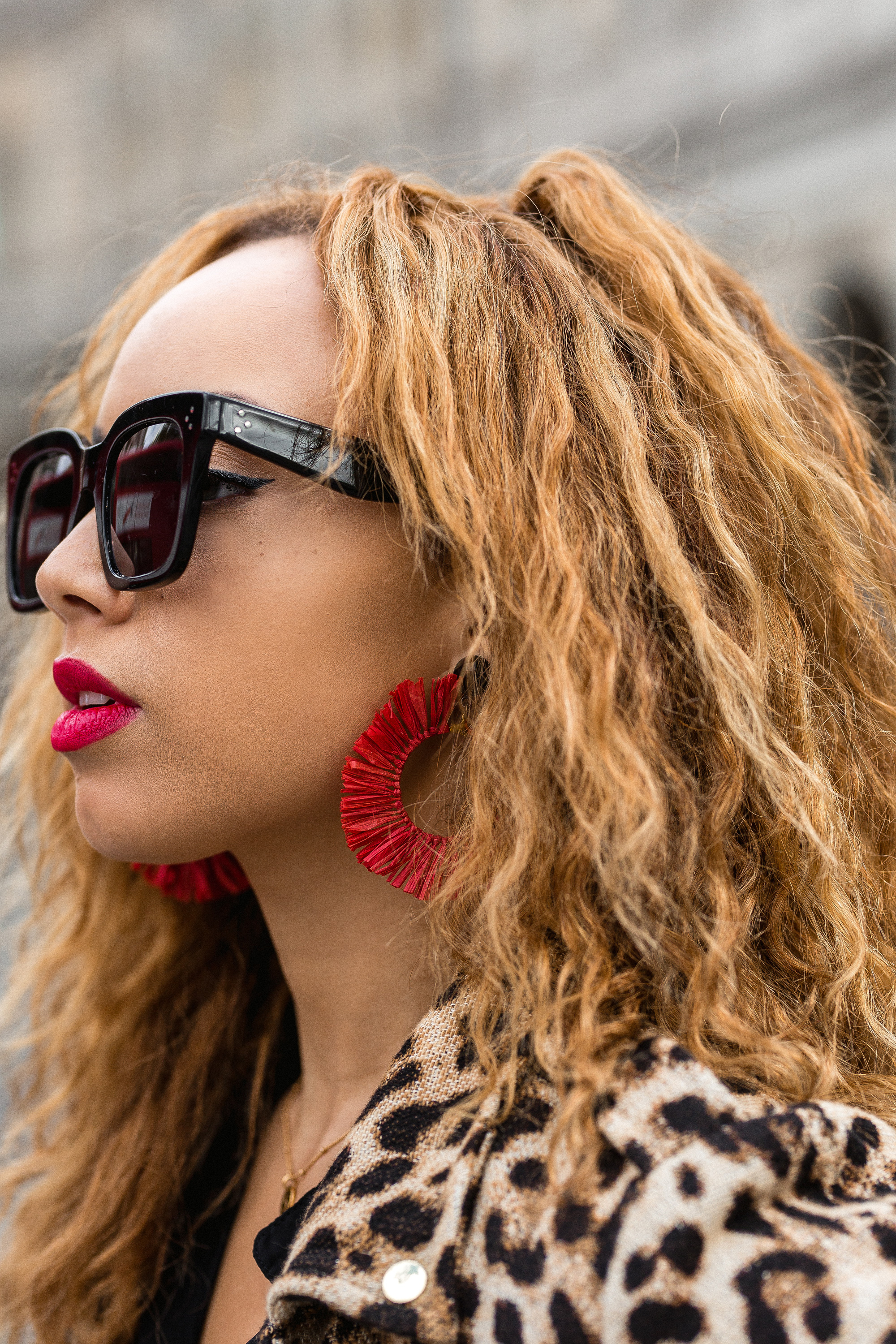 The funny thing about this outfit is that I didn't actually plan to wear it, I had some clothes ordered from &Otherstories which I planned to wear for day 3 (Sunday) of fashion week and they didn't arrive in time, so I chose out this outfit in a flurry.
I was really excited to wear these trousers though as I am SO into this trend at the moment, I feel that the sports luxe look isn't terribly me but the contrast stripe trend echoes sports luxe but in an even more subtle & sophisticated way, which I find quite easy to dress around.
I kept my old AA sheer shirt as I felt like it could come back into style, which it has done! and threw on some leopard to bring some pattern and edge to the look.
I loved running around on Sunday, I would say VERSUS was my favourite show of the day, the makeup was strong, graphic and fierce and the pieces were so eclectic and striking (to my eye anyway).
It's been fun to get back into Fashion week!
Sammi x
Photography – http://michaelatornaritis.com