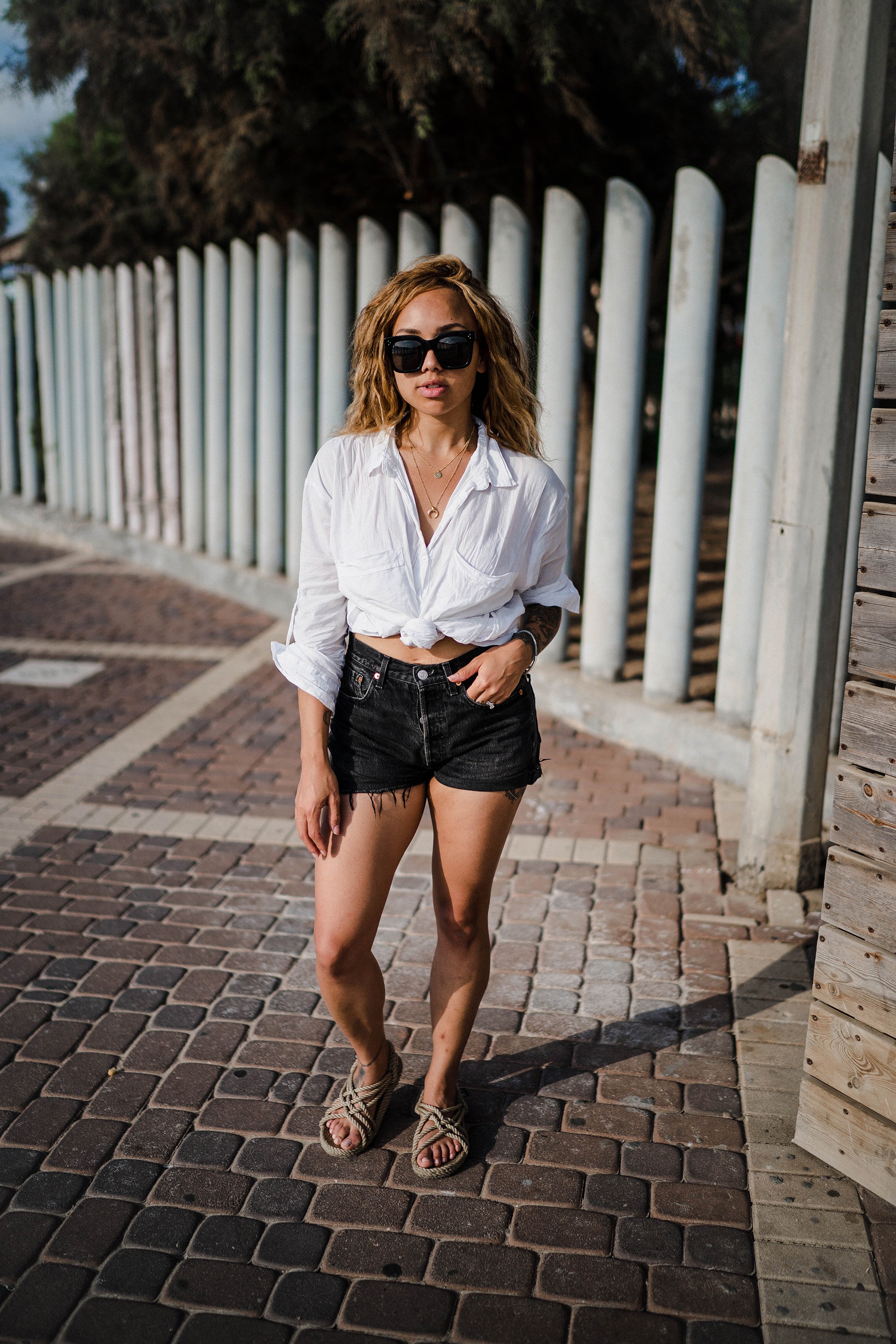 SHIRT – TOYSHOP (SIMILAR – asos) / SHORTS – LEVI'S / SANDALS – NOMADIC STATE OF MIND / NECKLACES – MISSOMA
I feel like these photos capture how I really felt and how I really dressed while we were away. Much of the time was spent rushed off my feet, throwing on whatever I thought worked together, but it was always my easy, much-loved and much-worn items.
Clothes that i'm comfortable in, that I feel the most myself in…they are usually a little rough around the edges, because no matter how polished i've ever tried to make myself (on the inside or out)…thats really who I am. That's who i'm always going to be.
Sammi