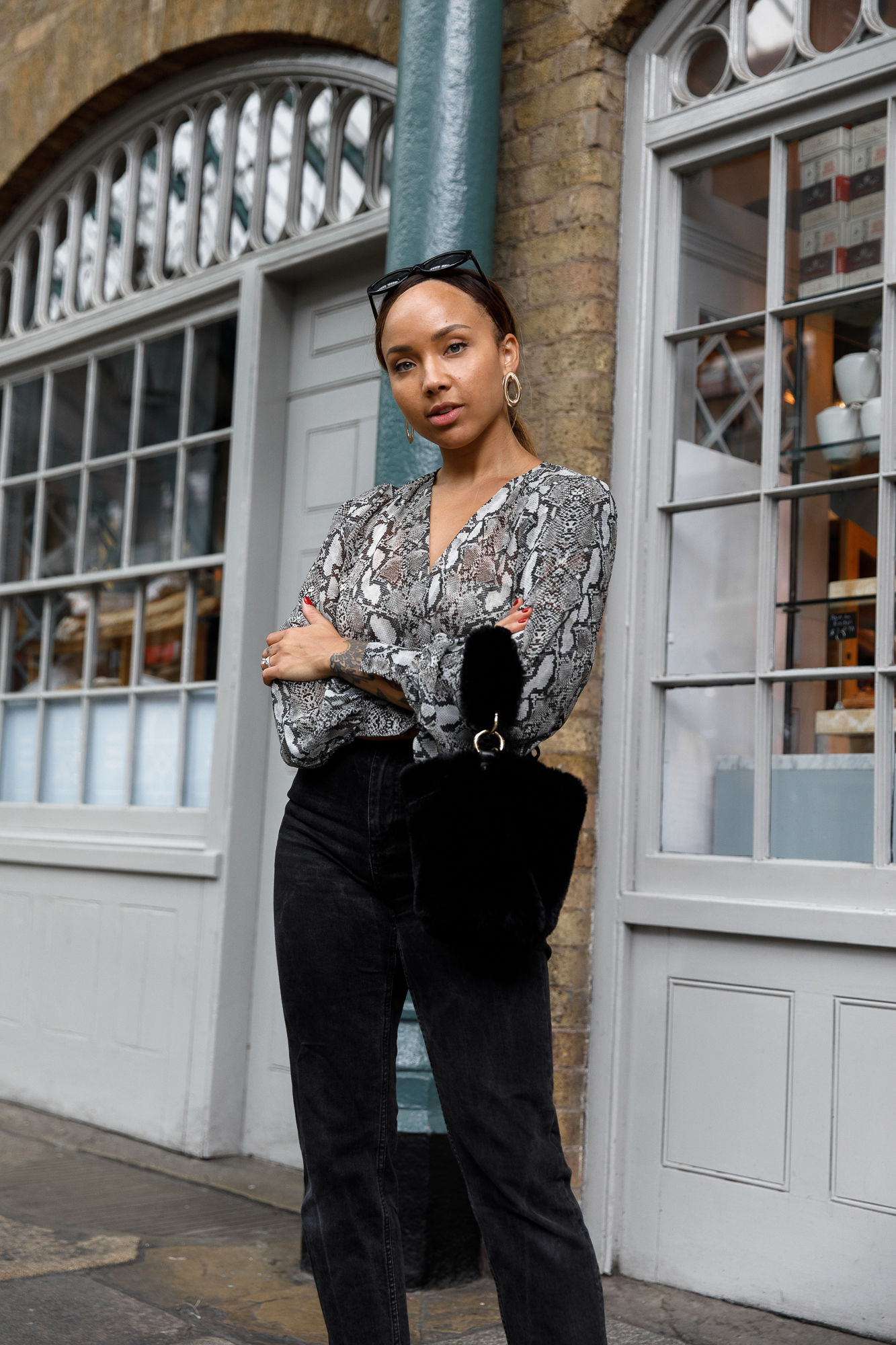 SHIRT - ZARA | JEANS - TOPSHOP | SHOES - GANNI (Similar - &Otherstories) | BAG - TOPSHOP | SUNNIES - WEEKDAY | EARRINGS - MANGO
I recently created a video on the A/W trends for this year, where I picked out my favourites from the long list of looks from the catwalks and I focused on the most wearable and the most relatable looks for me and my wardrobe.  (You can watch that video here)
My first trend and the most different for me to incorporate into my life was snake print. I haven't owned much snake print before, I had some boots a few years ago but since then I haven't reached for snake print very much. I think it can be a little bit of a daunting animal print at first, even the name of it makes you wince a little, thinking 'eh...I dont think so...'.
But I think it can look very chic, modern and playful if it's styled in the right way!
If you are someone who does like to update your wardrobe for the season and you're someone who like to mix one stand-out piece with your usual paired-down look, then I thought i'd share some easy ways to add snake print into your wardrobe.